Sweet Chili Cashew Dip With Sweet Potato Chips
ADD TO MY RECIPES
It can be challenging, creating healthy recipes to entertain friends and family that may not be on the same health path as you. Show them how easy it can be to make a healthy and delicious snack.

Spiced, roasted, sweet potato chips are always a winner in our eyes.  But paired with this dairy-free cashew dip and drizzled with a homemade sweet-chili dressing, they will definitely please your friends and family on their next visit!
Ingredients
For the sweet potato chips
1 large kumara (sweet potato)
1-2 tbsp coconut oil
1 tsp Himalayan salt
1 tsp ground paprika
1/2 tsp ground cumin
For the dip
1 cup cashews, soaked for at least 4 hours and rinsed
½ cup coconut milk
Juice of lemon
1/2 tsp Himalayan salt
1/2 tsp black pepper
For the dip dressing
1 tbsp extra virgin olive oil
1 red bird's eye chili, deseeded and finely sliced
1 tbsp pure maple syrup
1 garlic clove, crushed
1 tsp apple cider vinegar
Method
Preheat oven to 350ºF (180 ºC).
Cut kumara into chips or wedges and place on a lined baking tray.
Coat well in coconut oil and spices, and bake for 35-40 minutes or until lightly brown and crisp.
In a food processor or high-powered blender, process soaked cashews, coconut milk, lemon juice, salt, and pepper until smooth.
In a frypan over medium heat, saute olive oil, chili, maple syrup, garlic, and apple cider vinegar until the garlic and chili are soft and fragrant. About 2-4 minutes.
Serve cashew dip in a serving bowl and drizzle with chili dressing to accompany your roasted sweet potato chips.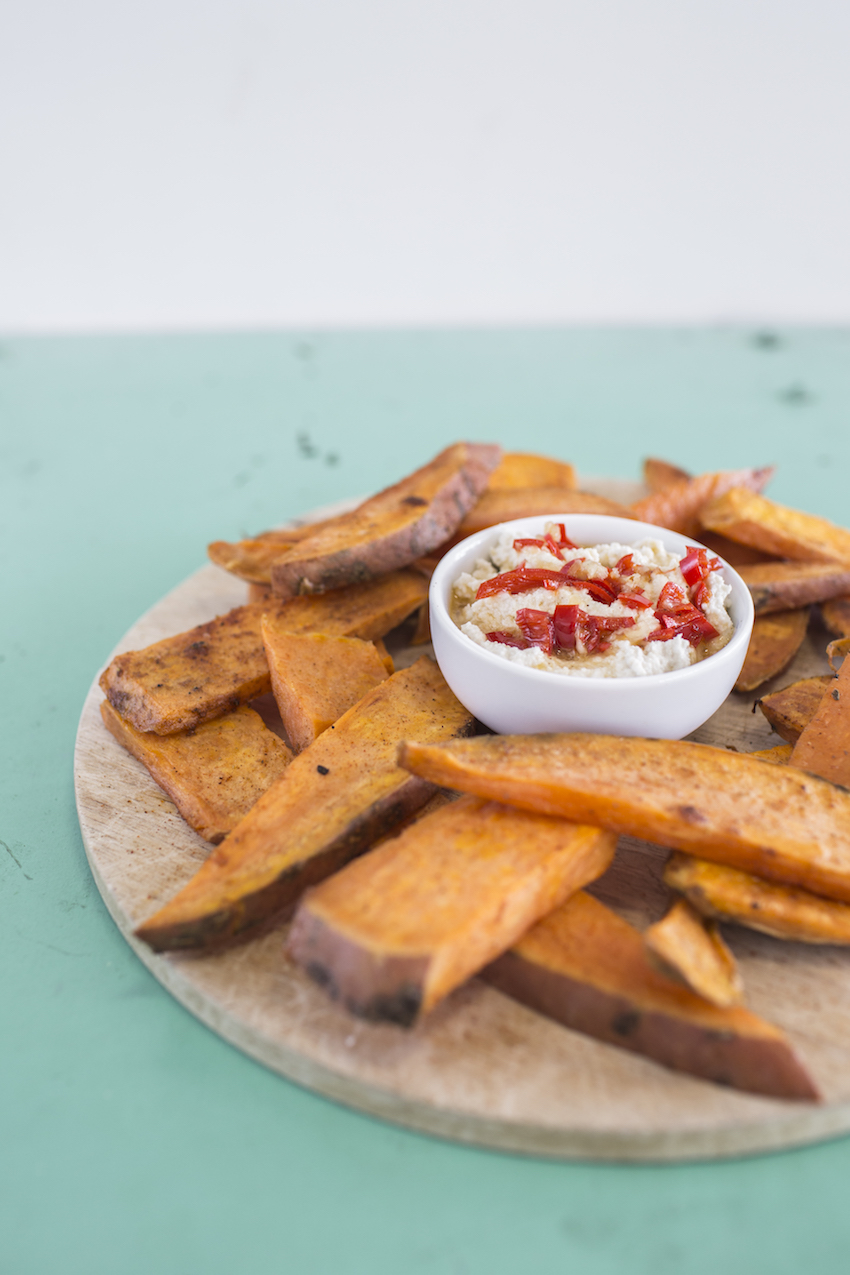 What Other Entertaining Snacks Would You Love To See The Food Matters Team 'Healthify'?
Take the stress out of cooking with 21-days of guided meal plans, shopping lists, and nutrition support. You'll find all of this, and more, in our signature Clean Eating Program.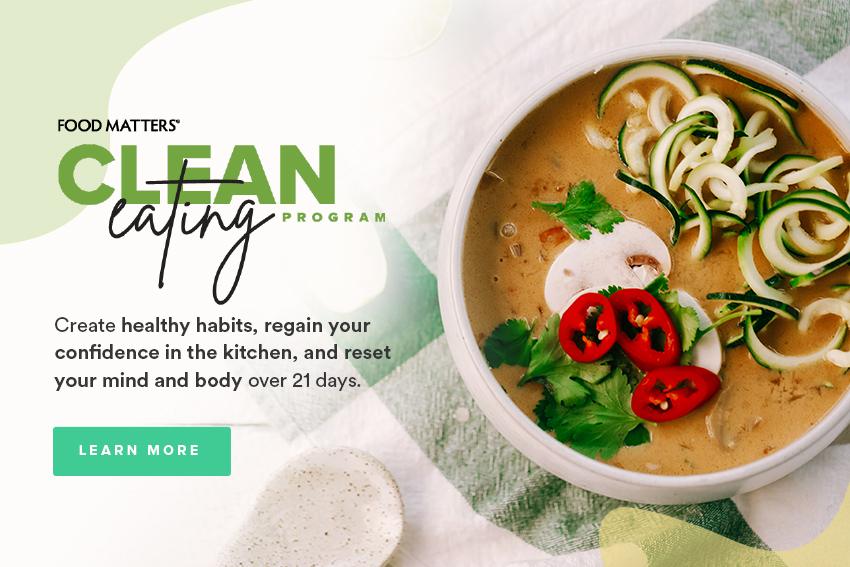 ---