Wake-Me-Up Coffee Scrub
ADD TO MY RECIPES
This is the ideal scrub to start your day feeling fresh, invigorated and energized! Simply save your leftover coffee grounds - or recycle used grounds from the office if you don't drink coffee - and with a few other pantry staples, you have a body scrub that smells so good you could drink it.
You'll need:
½ cup coffee grounds (used is fine)
⅓ cup ground sea salt or Himalayan salt
⅓ cup sugar (castor is fine, or else use coarse brown or rapadura)
1 cup coconut oil
Optional: 3 drops of high-grade peppermint oil
Method
Make sure your coconut oil is melted, then mix all ingredients together in a bowl. Transfer your mixture to a waterproof, sealed jar or container. Simply scrub over your body (avoiding sensitive skin regions and face) before rinsing with warm water. Rinse off any excess oil with some mild, organic castile soap, if desired.
Note: Don't dip wet hands into the container - it will make the mixture spoil prematurely. Instead, try to pour the mixture onto your hands, or use a dry spoon to scoop out.
Your skin is your largest organ, so make sure you're treating it right. Discover our favorite non-negotiable beauty products.
Do you have a passion for nutrition & natural healing?. Learn more about the Food Matters Nutrition Certification  Program here.
ENROLLMENT & BONUSES CLOSE IN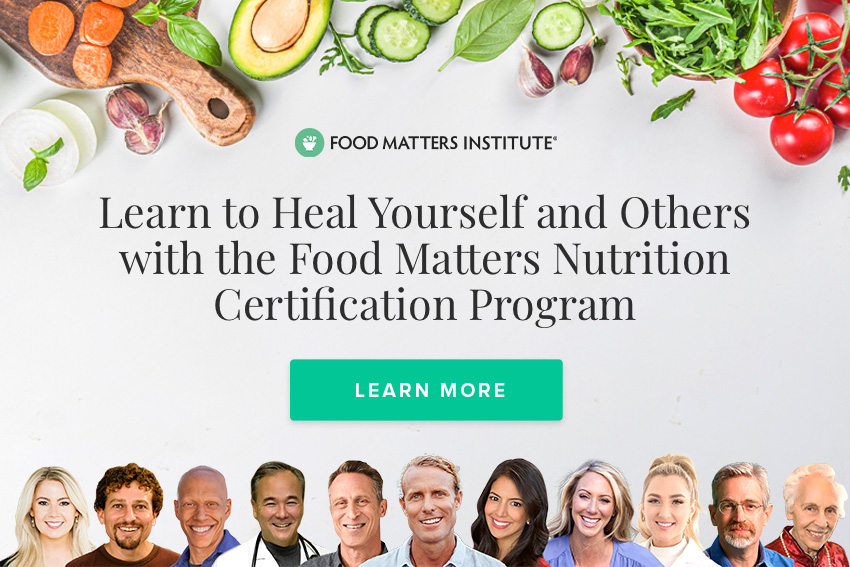 ---