Your Favorite Mexican Sides... Healthified!
ADD TO MY RECIPES
We love Mexican flavors and spices, however sometimes we find ourselves making the same recipes over and over.  So we mixed up the traditional recipes and recreated some fresh new versions! Give them a try and add them to your favorite Mexican dishes.  We promise you won't be disappointed!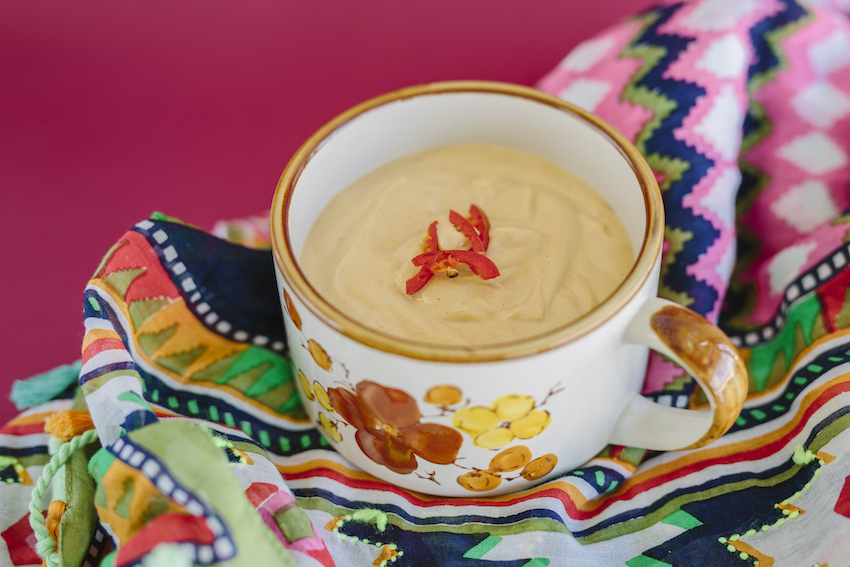 VEGAN QUESO (MEXICAN CHEESE)
Most people say they couldn't live without cheese and most Mexican dishes feature cheese somewhere in the ingredients. Trust us when we say that you can live without cheese, especially with a replacement as tasty as this Vegan Queso!
1 cup raw cashews (soaked overnight)
3 tbsp nutritional yeast
1/2 tsp sea salt
1 garlic clove, crushed
1 tsp ground cumin
1/2 tsp ground chili
1 tsp ground paprika
1 tbsp extra virgin olive oil
1/2 - 1 cup hot water
Combine all ingredients (except water) in a high-speed blender or food processor and process until smooth. Gradually add in the hot water while processing to form a smooth mixture. You don't want this to be too runny.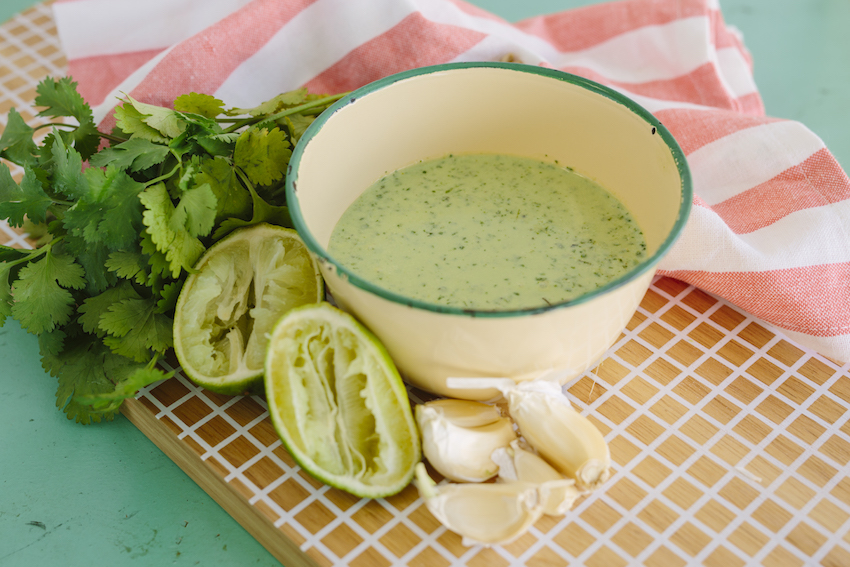 CILANTRO LIME VERDE
Green, spicy, zesty and a whole lot of freshness all made into one healthy lime verde sauce. Use this zesty number to top or dip everything - tacos, salads, veggies, quesadillas!
3 whole jalapeño chilis, deseeded (If you want a spicier sauce, leave the seeds in!)
1 cup fresh cilantro leaves, roughly chopped
2 garlic cloves
1/2 cup organic, natural yogurt
Juice from 1 lime
1 tsp apple cider vinegar
Ssalt and freshly ground black pepper
2 tbsp extra virgin olive oil
Process all ingredients in the food processor until smooth and creamy.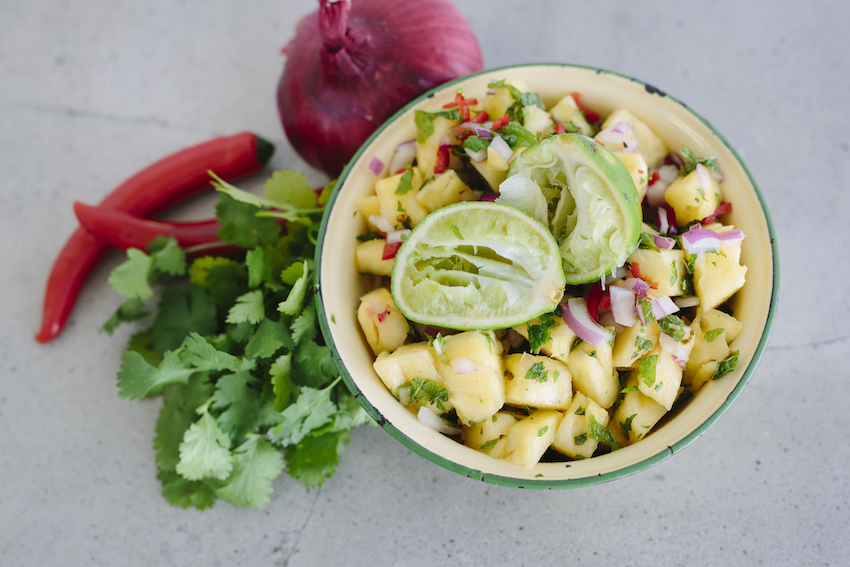 PINEAPPLE SALSA
If you haven't tried pineapple salsa yet, you're missing out! Pineapple makes the perfect taco topper.
1/2 small fresh pineapple, diced
1 fresh chili, thinly sliced
½ a bunch of fresh mint, roughly chopped
1/2 small red onion, thinly diced
Juice of 1 lime
Mix all Pineapple Salsa ingredients in a medium-sized bowl.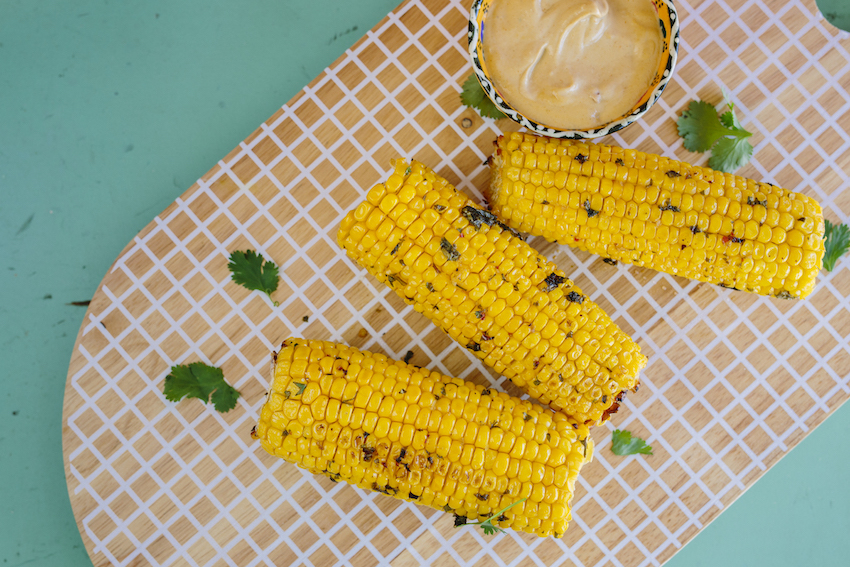 MEXICAN GRILLED CORN
1/2 tsp ground chili
Handful of cilantro, finely chopped
1/4 tsp garlic powder
Juice of 1 lime
3-4 organic corn in husk
Preheat oven to 350ºF (180ºC).
Remove the outer husk from the corn and clean.
Place corn on a lined baking tray. Rub corn with chili, chili, lime juice and sprinkle with cilantro.
Bake corn for 12-15 minutes or until slightly brown.
Alternatively, you can grill your corn.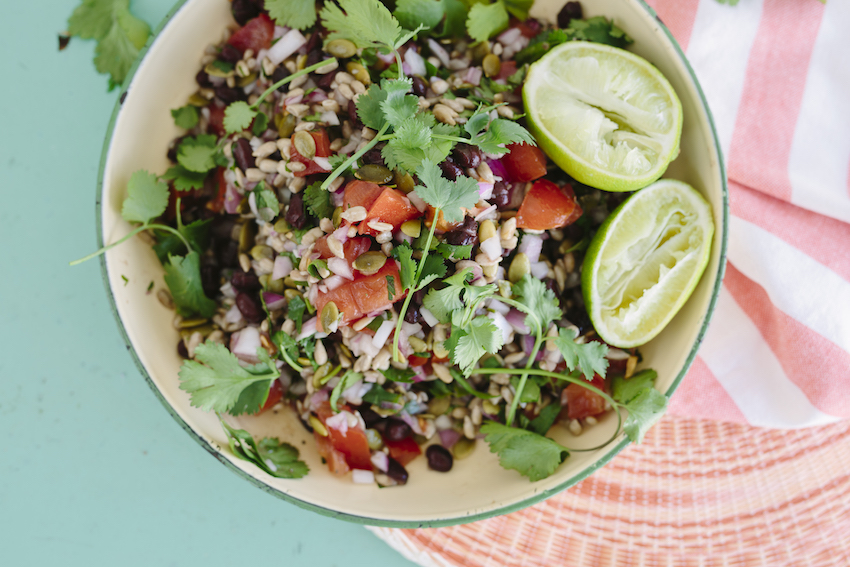 SUPERFOOD SALSA
This is a salsa side, on superfood steroids! We've packed in more of the good stuff so you can get even more nutrients in from one simple dish. Plus, it still tastes amazing!
¼ cup turtle beans
¼ cup pepita seeds
¼ cup sunflower seeds
Handful coriander, roughly chopped
1 medium tomato, diced
½ small red onion, finely diced
Juice of lime
Mix all ingredients together in a bowl. Use to top on your favorite taco or nacho recipe.
---
If you haven't already, join our free global challenge at www.GetOffTheGluten.com to receive daily recipes & health tips, access to our private group for support and inspiration, plus before and after testing to track your progress in key areas of your life such as weight, sleep, bloating, skin-conditions, mental health and more!
JOIN THE GROUP CHALLENGE STARTS IN: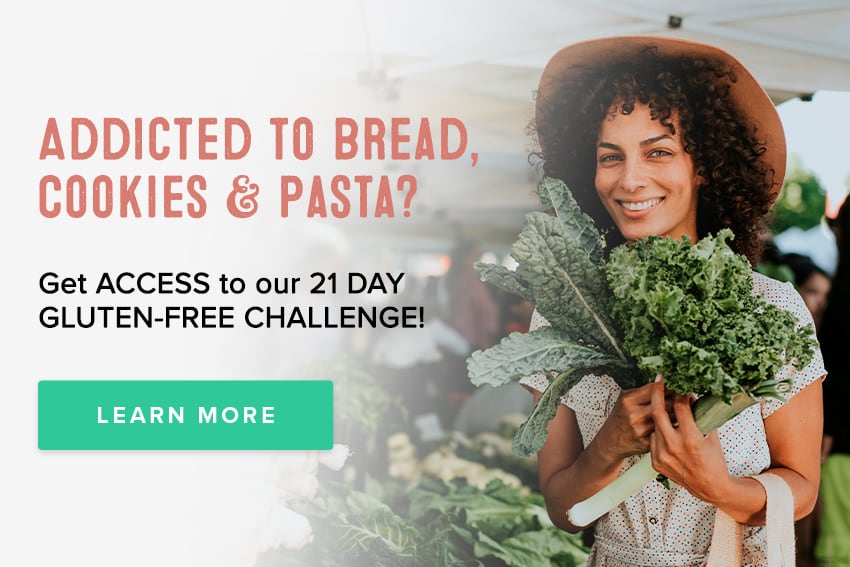 ---