9 Mocktail Recipes for The Holiday Season
ADD TO MY RECIPES
Celebrate the holidays with 9 of our favorite mocktail recipes featuring a Food Matters twist with some of our favorite medicinal ingredients.
STRAWBERRY, MINT AND ROSEMARY MOJITO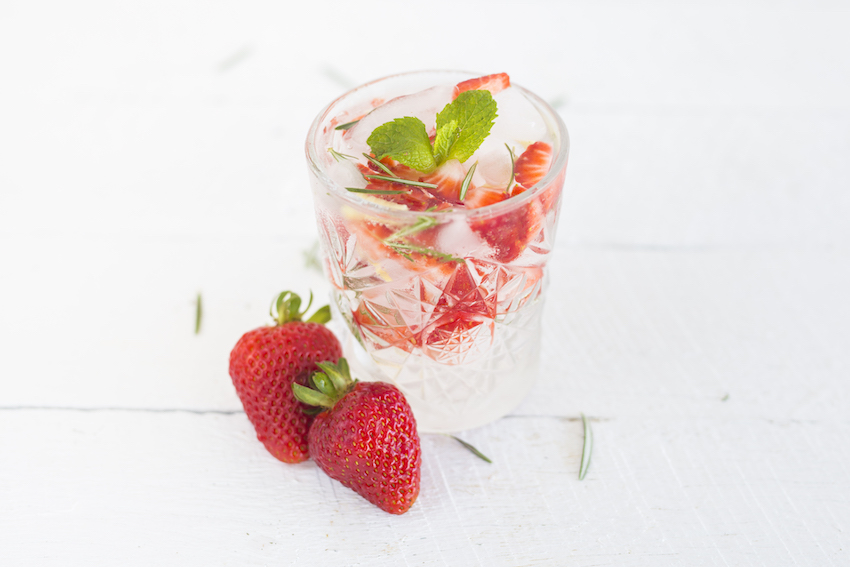 A delicious mix of berries, rosemary, and mint makes this mocktail the talk of the party. All you need is some kombucha or kefir and a few ingredients, and you're set to impress all of your guests this holiday season!
Ingredients
500 mL of Kombucha or coconut water kefir (we love making our own but a good-quality store-bought one is great too)
500 mL sparkling water
1/4 cup sliced strawberries
2-inch piece of ginger, finely sliced
A handful of fresh mint leaves
1-2 sprigs of fresh rosemary
Method
Combine all ingredients in a 1-2 L jug and serve straight away.
---
FRESH FENNEL COCKTAIL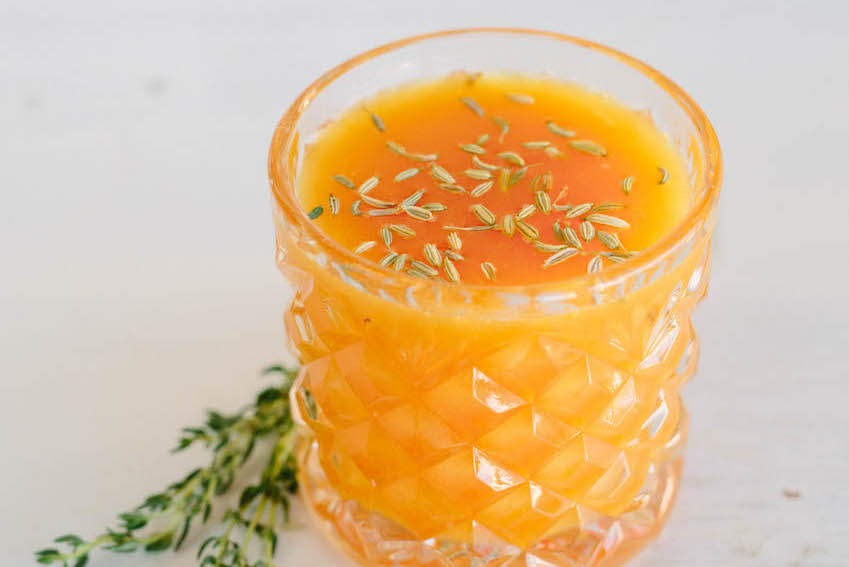 Soothe your tummy with this combination of turmeric and fennel seeds. Fennel seeds are well known for their ability to treat the gastrointestinal tract. The seeds help to relax and soothe muscles, stimulate the flow of digestive juices and assist in reducing pain and inflammation. So next time you over-indulge, create this number to help reduce the bloat.
Ingredients
1-inch turmeric, grated
1 tsp fennel seeds
1 tbsp pure maple syrup
Juice of 1 grapefruit
500mL (2 cups) water
Sprigs of thyme to serve
Method
Combine all ingredients, share between two glasses, top with water and serve with a sprig of thyme.
---
HAPPY TUMMY PUNCH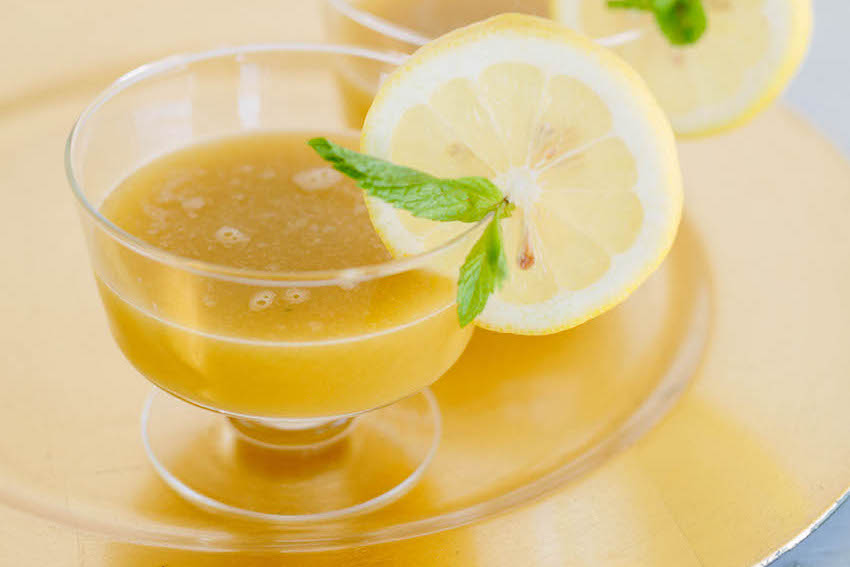 Lemon and ginger are always our go-to ingredients when the tummy is feeling a little off! These two combined will work quickly to soothe any tummy ache and have you feeling happy again!
Ingredients
1 lemon, skin removed
1 orange, skin removed
1 pink grapefruit, skin removed
1-inch of fresh ginger
Handful of mint
1 small Lebanese cucumber
Method
Juice all ingredients.
Divide between two glasses and serve with fresh mint and fresh pieces of grapefruit.
---
MULE KOMBUCHA COCKTAIL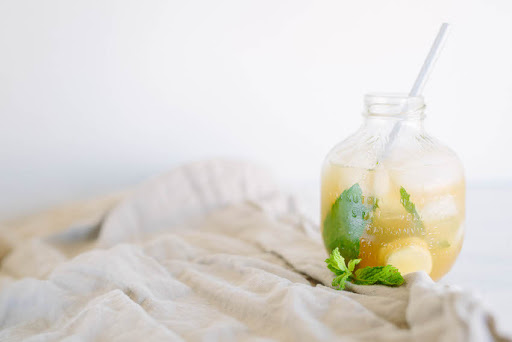 Fermented drinks such as kombucha are a great post-meal drink to help your body along with the job of digestion! Including some kombucha in your day over the busy holiday period will help keep your bodies healthy bacteria in check!
Ingredients
500mL (2 cups) kombucha
Handful of mint
1 lime, cut into wedges
1-inch piece of ginger, thinly sliced
Method
Divide ingredients between glasses and serve.
---
HOMEMADE CULTURED LEMONADE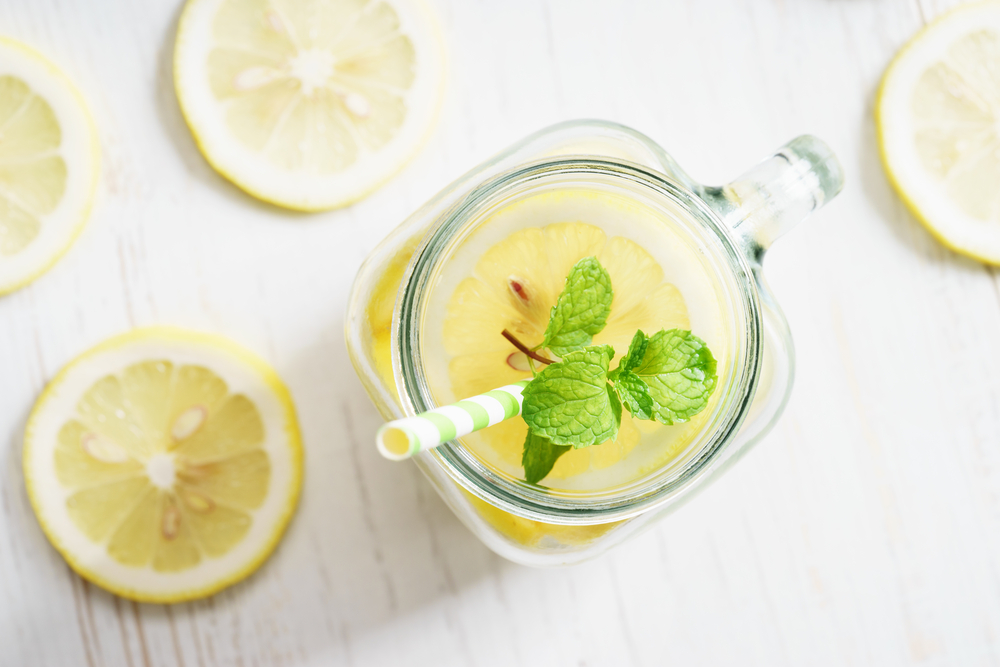 This naturally fermented lemonade soda is loaded with probiotics that give it its fizz and foam. A dryer soda, the lemonade is only slightly sweet from honey with lemon. Serve it over ice, garnished with fresh lemon slices.
Ingredients
6 cups water
1/2 cup honey
1 cup fresh lemon juice (approx. 6-8 lemons)
½ - 1 cup kefir
SPECIAL EQUIPMENT
Methods
Juice your lemons using a juicer or squeeze juice to make about 1 cup of lemon juice.
Warm the water in a saucepan over low heat, keeping it just warm enough to dissolve the honey. Whisk in the honey continuously until fully dissolved. Turn off the heat, and remove the pot from the stove.
Whisk the lemon juice and kefir into the honey water.
Pour the lemonade through a funnel into three glass bottles. Seal the bottles,
Allow the lemonade to sit at room temperature to ferment at least 24 hours or up to 7 days. You can open a bottle to check for fizziness and flavor, keeping in mind that the warmer your kitchen and the more time you allow, the sourer and more fizzy your soda will be.
---
RASPBERRY LIME & POMEGRANATE FIZZ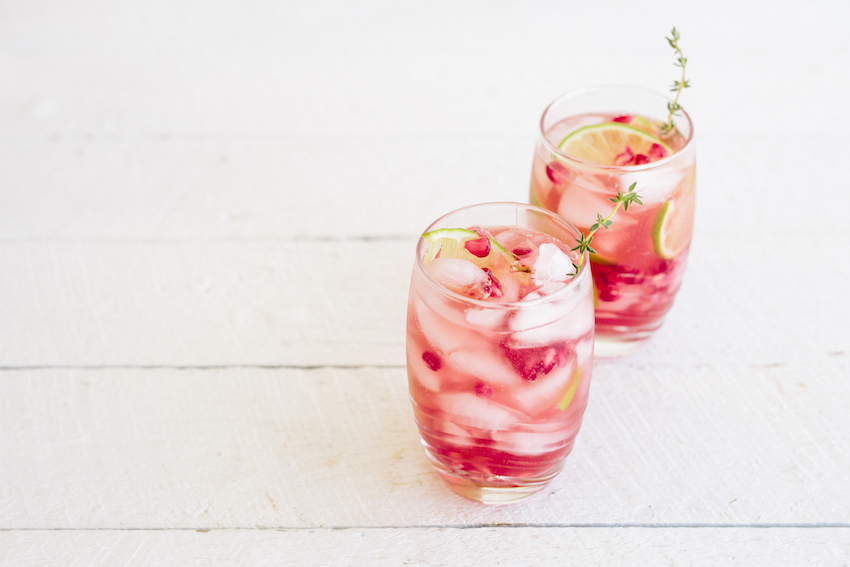 We all need a little extra gut loving at Christmas time, which is why we choose to include drinks like this water kefir number that we know are going to help nourish our gut!
Ingredients
500 mL water kefir (we used some of our favorite from Felicity Evans, but it's so easy to make yourself)
1 lime, sliced or quartered
1/2 cup fresh raspberries
1 pomegranate, deseeded
A few fresh thyme sprigs
Methods
Combine all ingredients in a glass jug and enjoy immediately!
---
TURMERIC, ORANGE & GINGER SPRITZER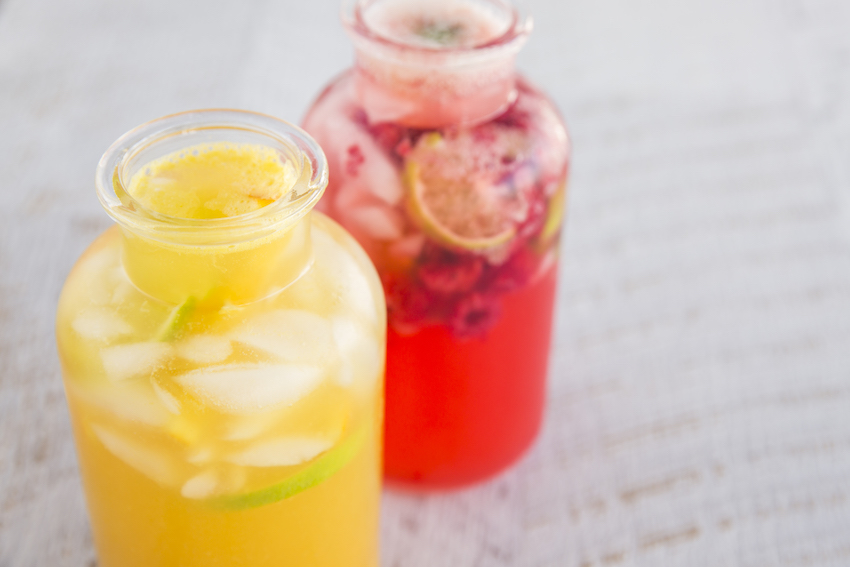 Ingredients
2 oranges
1 lime
3 cm (1 inch) piece fresh ginger
3 cm (1 inch) piece fresh turmeric
1 tbsp coconut sugar (optional)
1 bottle chilled sparkling mineral water
Methods
Juice citrus fruits, ginger & turmeric.
Mix in coconut sugar.
Serve mixed with mineral water & extra fruits if desired.
---
BERRY LEMONADE
Ingredients
½ cup lemon juice
⅓ cup filtered water
1 tbsp pure maple syrup
1 cup frozen berries
1 lime, sliced
1 bottle chilled sparkling mineral water
Methods
Mix together lemon juice, filtered water, maple syrup in glass jar and shake well. This will be the lemonade base.
Add berries to jug or divide between glasses, along with sliced lime. Top with lemonade mix.
---
VEGAN EGGNOG
"Vegan" and "Eggnog" do not sound like two things that should go into a sentence together, however, we had community requests for a Vegan Eggnog so we took the same great flavors, ditched the dairy, ditched the eggs, soaked some cashews and created a version that tastes so good!!
Ingredients
3 cups almond milk
1/2 cup full-fat coconut milk
6 Medjool dates, pitted
1 cup cashews, soaked overnight, drained and rinsed
2-3 tsp ground cinnamon
1 1/2 tsp freshly grated nutmeg
1 tsp vanilla extract
Pinch of ground cloves
Generous pinch of sea salt
2 tbsp Bourbon (optional)
Methods
In a high-powered blender, combine all ingredients.
Blend on high until smooth and creamy.
Optional: to heat or strain through a fine-meshed sieve.
---
If you haven't already, join our free global challenge at www.GetOffTheGluten.com to receive daily recipes & health tips, access to our private group for support and inspiration, plus before and after testing to track your progress in key areas of your life such as weight, sleep, bloating, skin-conditions, mental health and more!
JOIN THE GROUP CHALLENGE STARTS IN: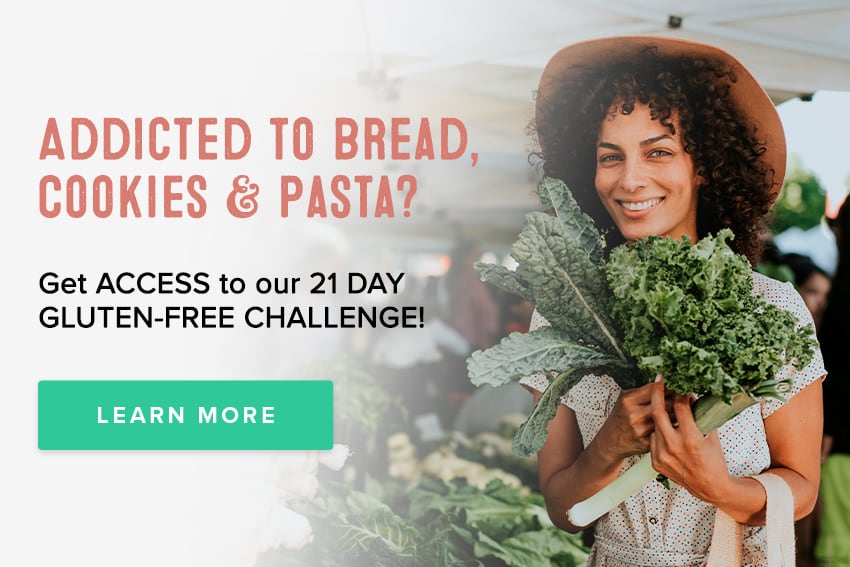 ---