Pizza For Breakfast? Yes You Can!
ADD TO MY RECIPES
We may sound crazy suggesting pizza for breakfast but it's a great one for the weekend  - especially if you happen to have leftover roast veggies hanging around, which is what inspired us to create this!

You could get creative with your breakfast pizza toppings.  Try some smoked salmon or crack an egg on top before baking in the oven.

Ideal for a weekend morning in the kitchen, as making your own mini gluten-free pizza bases takes a little extra prep time.  But they're well worth it!
BASE
2 cups quinoa flour
1/4 cup melted coconut oil
2 eggs
1/2 tsp sea salt
TOPPINGS
1/2 cup organic tomato paste  (we used some leftover homemade tomato passata)
1 cup leftover roast vegetables (we had a combination of roasted peppers, tomatoes, mushrooms and pumpkin)
1 avocado
Drizzle of yogurt
Fresh leafy greens
Handful of fresh parsley
Method
Preheat oven to 350°F (180°C)
Mix together pizza base ingredients until a dough-like consistency forms.

Line a cutting board with parchment paper, place dough on parchment and place another piece of parchment paper on top so the dough is between 2 layers of parchment paper. Roll dough out between pieces of parchment paper to desired thickness.

Using a bowl placed on top of rolled out dough, cut around the bowl for round pizza base. We went for small, single serving bases for our breakfast pizzas.

Place your pizza base on a lined baking tray and bake in the oven for 10 minutes.

Remove from oven and top with desired breakfast ingredients. Think about using lots of veggies!
Place back into the oven to cook for 15-20 minutes or until golden brown on the crust.
Top with fresh breakfast greens, avocado and a drizzle of yogurt!
Take the stress out of cooking with 21-days of guided meal plans, shopping lists, and nutrition support. You'll find all of this, and more, in our signature Clean Eating Program.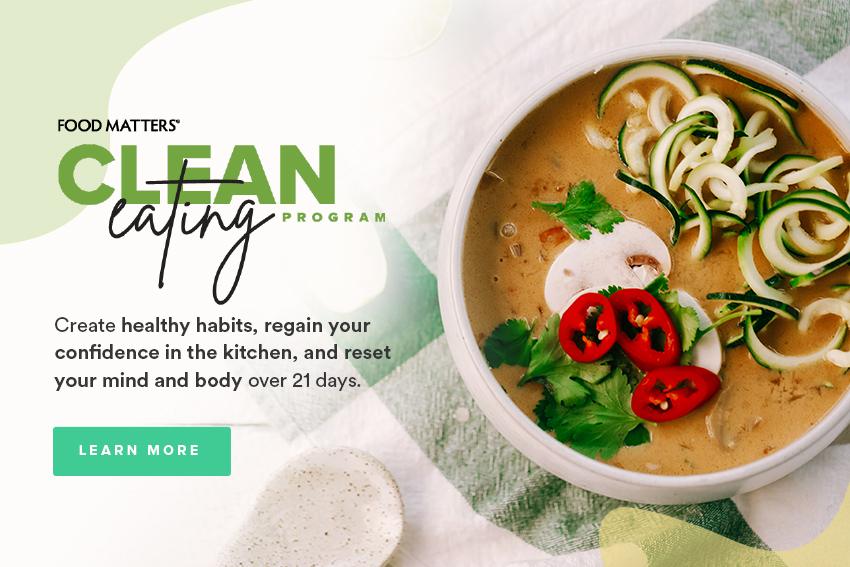 ---