Quick Dinner Recipes: Stuffed Peppers
ADD TO MY RECIPES
Stuffed peppers make for a hearty dinner in a short time! They come in so many different varieties from around the world.  We've created a delicious Mexican version!
Ingredients
4 red peppers (capsicums), halved
1 fresh chili, deseeded and thinly sliced
1 red onion, diced
1 tsp smoked paprika
1 tsp ground cumin
2 garlic cloves
1 bunch of coriander
Olive oil
2 peppers, deseeded and chopped
1 x 400 g can chickpeas, drained and rinsed
1 x 400 g can black beans, drained and rinsed
1 bottle Passata (100% organic, where possible).
Method
Preheat oven to 350ºF (180ºC).
In a food processor, process together the chili, onion, paprika, cumin, garlic, stalks of coriander and 2 tbsp of olive oil.
Heat pan on medium heat, add in prepared chili paste, peppers, chickpeas and black beans,
Add a pinch of salt and pepper, and pour in passata.
Stir well, place lid on and simmer for 10-15 minutes until sauce slightly thickens.
Stuff peppers with chilli, top with cheese or our fave vegan queso and roast for 10-15 minutes.
Top with fresh avocado and cilantro.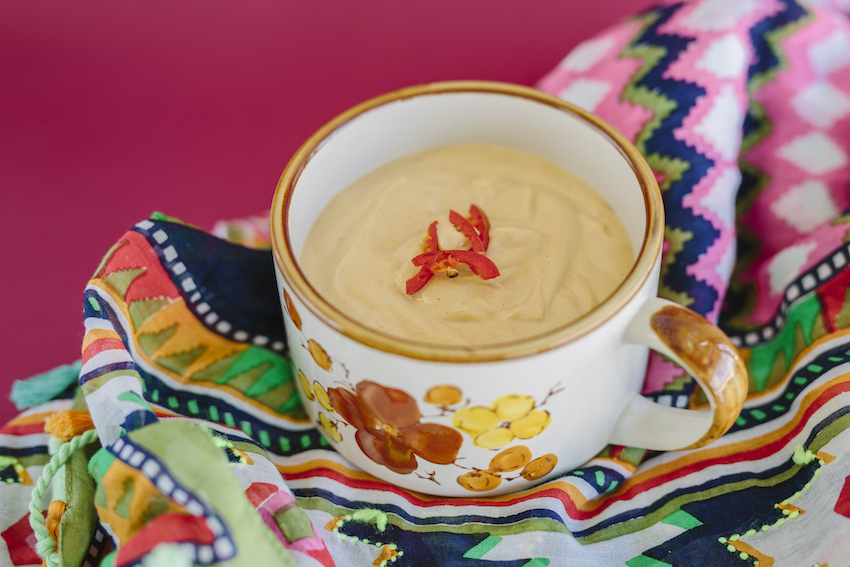 Do you have a passion for nutrition & natural healing?. Learn more about the Food Matters Nutrition Certification  Program here.
ENROLLMENT & BONUSES CLOSE IN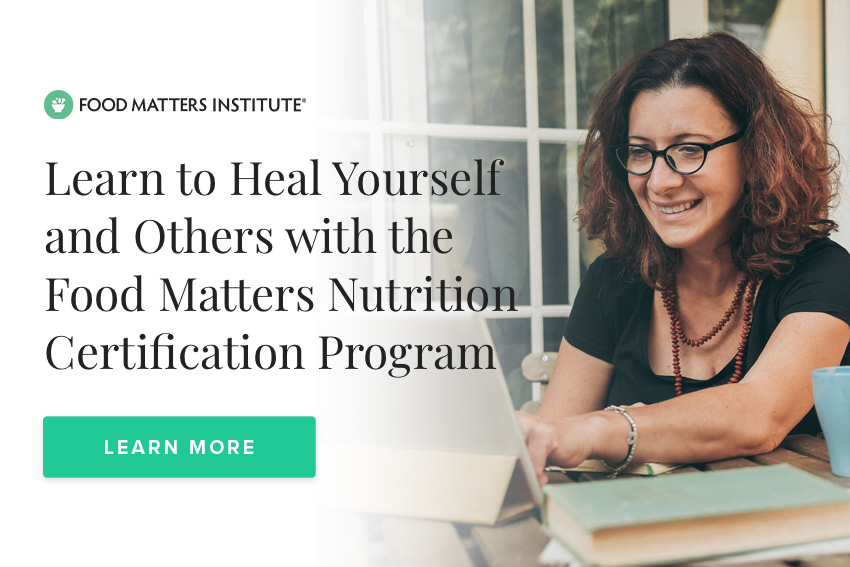 ---