Easy Ways To Make Your Pasta Healthier! (Vegan Friendly)
ADD TO MY RECIPES
If you are going vegan or want to remove gluten and dairy from your diet to feel better, you don't have to miss out on the good stuff! Get creative and try these vegan approved tips to make your pasta dishes healthy! Plus, we've got a must-try recipe from the Food Matters Kitchen !
Here are some of our favorite tips to make pasta healthier:
SWAP PASTA FOR GLUTEN-FREE PASTA
Pasta has been a staple for centuries, however something happen in modern times which our tummies did not like and now we struggle to digest it! What if we told you that pasta could be healthy? Swap it for some zucchini or sweet potato noodles, or opt for a delicious brown-rice version. Read more about healthifying your pasta here.
SWAP DAIRY FOR ALMOND MILK
You can still achieve that desired creamy sauce without dairy! Don't believe us? Try swapping dairy with almond milk or your favorite nut milk and see for yourself.
SWAP CREAM FOR SOAKED CASHEWS
Not only does soaking your nuts give you a more easily-digestible nut rich in protein, healthy fats, fiber, vitamin E and minerals, it also gives you a beautiful, rich creamy sauce when used in a recipe like the one below!
SWAP CHEESE FOR NUTRITIONAL YEAST
Nutritional yeast is a great cheese alternative! It is a complete protein source, containing all of the amino acids said to be the 'building blocks of life', is rich in Vitamin B-12 (essential for vegans and vegetarians to obtain), high in fiber and a great source of folic acid.
ADD THESE TO RAMP IT UP:
Avocado in a pesto makes for a much creamier version
Herbs are the best flavor enhancer you can find!
Spices are your best friend
Roasted vegetables will help flavor your pasta while packing a nutritional punch
Here is one of our go-to recipes for a delicious vegan creamy 'Alfredo':

VEGAN CREAMY 'ALFREDO'
Method
Add cashews, broth, lemon juice, garlic, nutritional yeast, sea salt and pepper to food processor and process until smooth and creamy.
In a frying pan over medium heat, sauté zucchini and mushrooms until softened.
Stir through cooked brown rice pasta and creamy vegan sauce.
Add parsley & stir through to combine.
Hungry for more recipes just like this one? Discover the best recipes fresh from the Food Matters Kitchen.
---
If you haven't already, join our free global challenge at www.GetOffTheGluten.com to receive daily recipes & health tips, access to our private group for support and inspiration, plus before and after testing to track your progress in key areas of your life such as weight, sleep, bloating, skin-conditions, mental health and more!
JOIN THE GROUP CHALLENGE STARTS IN: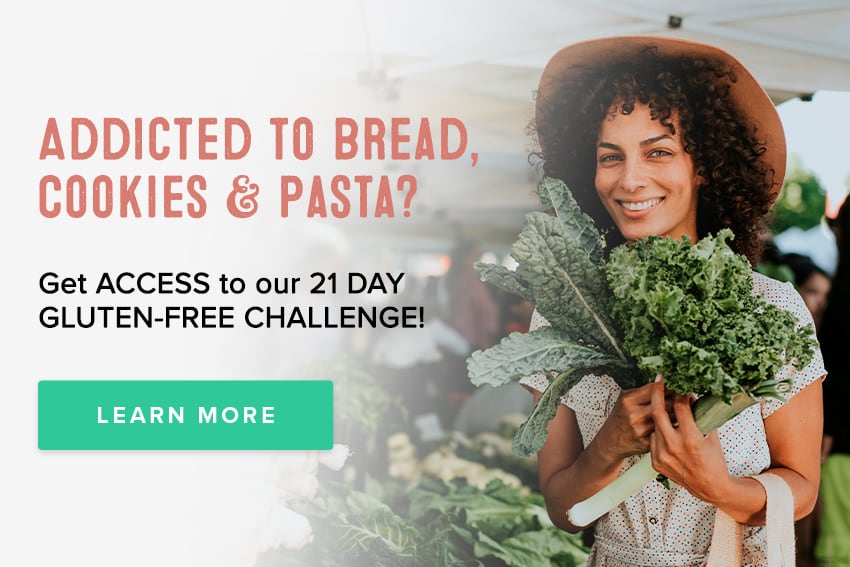 ---