5 Minute Nourish Bowls for Breakfast, Lunch or Dinner
ADD TO MY RECIPES
What makes a meal balanced, healthy, quick and tasty?
Many of us feel overwhelmed in the kitchen when it comes to creating this combo. A little bit of prep can make your week a whole lot easier when it comes to creating a healthy breakfast, lunch or dinner. One of our favorite fool-proof recipe hacks is NOURISH BOWLS. The beauty about nourish bowls is that you can really mix up a recipe and make it your own, based on what you have in the fridge!
If you follow the tips below you are going to be well on your way to a stress-free and nourished week:
Our simple hacks to help prep for quick meals throughout the week:
Include a healthy fat, protein, and fiber for a filling meal.
Roast a tray of vegetables on the weekend and use in meals throughout the week.
Meal plan in advance.
Stick to simple recipes.
Freeze smoothie ingredients in individual servings for your week.
Making up your favorite dressings to store in the fridge for the week.
Here are 8 nourish bowls that can be put together in under 5 minutes with a little bit of prep follow the tips above.
1. Nourishing Breakfast Bowl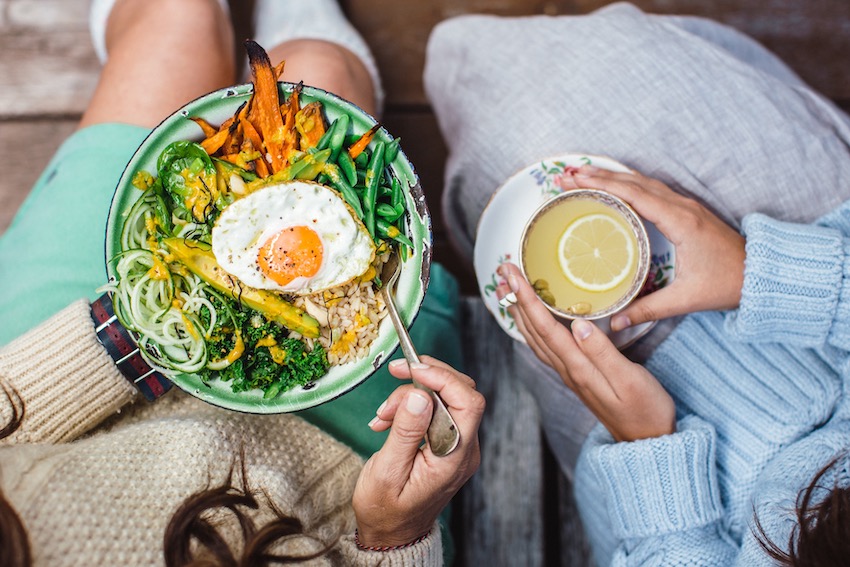 Loaded with greens, wholesome brown rice, gorgeous orange sweet potato, satiating eggs and a super-tasty tahini-based dressing, this is a great recipe for preparing food mindfully and honouring yourself. Get the recipe here.
2. Roasted Rainbow Vegetable Bowl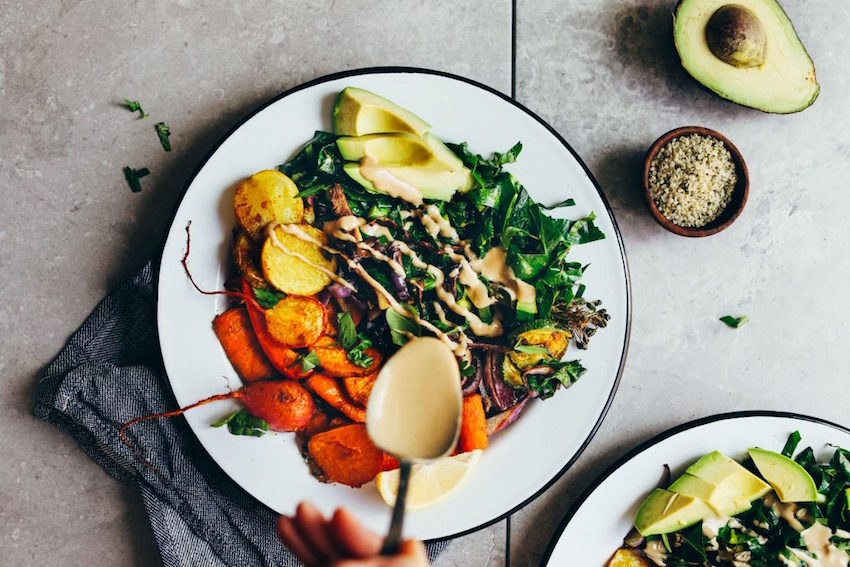 Roasting vegetables makes them easier to digest, enhances their flavor, and takes them to whole new level of delicious. So we start with carrots, beets, radish, potatoes, and sweet potatoes all tossed in sea salt, oil (or water), and curry powder and add to together in one big bowl. Get the recipe here.
3. Buddha Bowl with Tamari Ginger Dressing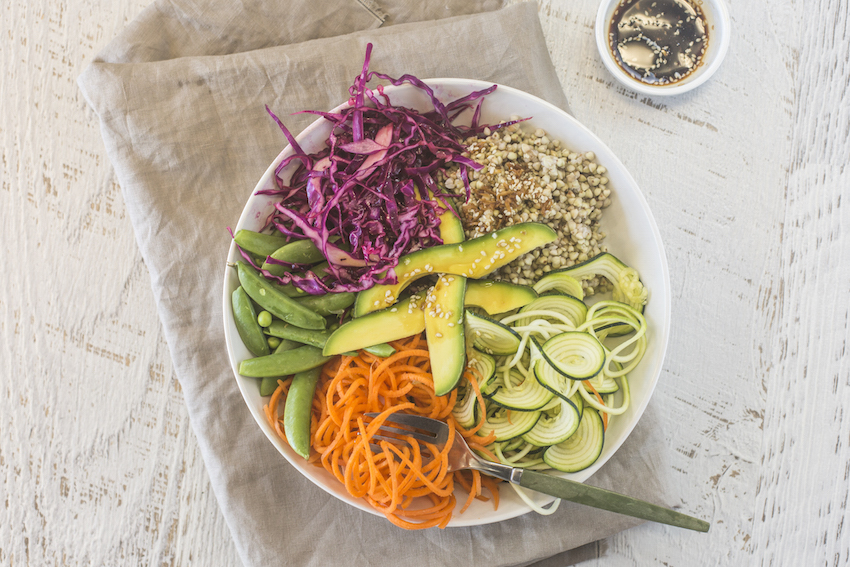 You'll be eating the rainbow with this colorful nourishing bowl packed with some of our favorite ingredients and finished off with the most amazing tamari and ginger dressing. Get the recipe here.
4. Spicy Veggie Noodle Bowl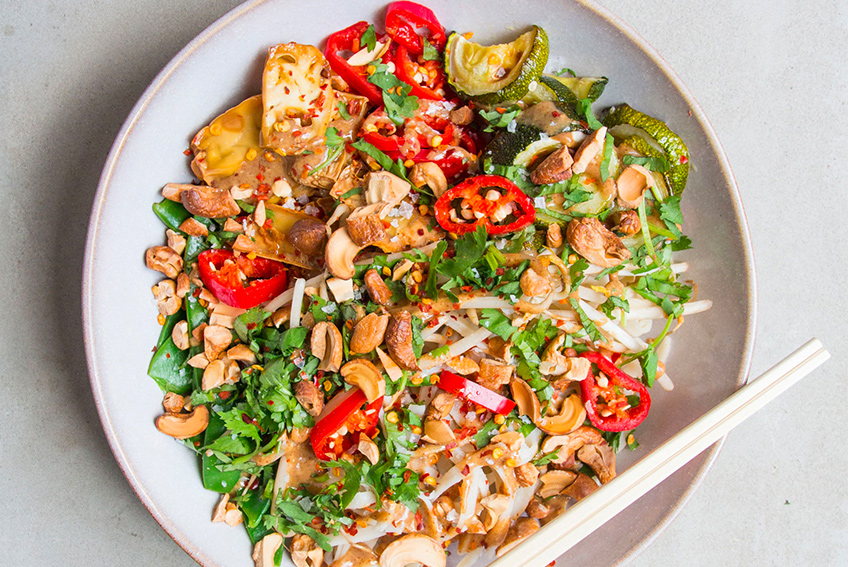 This noodle bowl is a fab easy dinner. The noodles are mixed with a peanut dressing and tossed with mange tout, courgette and tofu and topped with toasted cashews, bean sprouts, fresh chilies and chopped coriander. Such an easy way to get lots of veg in to your day! Get the recipe here .
5. Gimme a Little Zing Smoothie Bowl
This is the perfect green smoothie combination! Fresh. Zingy. Filling. Nourishing! Smoothie bowls are the ultimate quick meals, you can pack them with many of your favorite ingredients. We love including a healthy fat, fibre and protein to give you that sustained feeling of fullness! Get the recipe here.
6. Honey Tamari Poke Bowl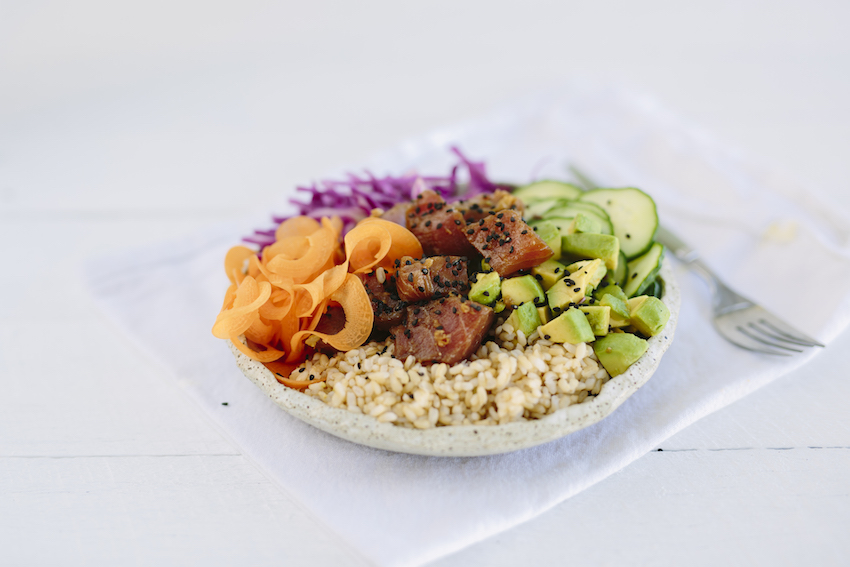 The cult fave, Hawaiian Poke Bowl, has made a big splash in the foodie space! Here's what you need to make your own at home! Get the recipe here.
7. Kale and Quinoa Salad with Orange Tahini Dressing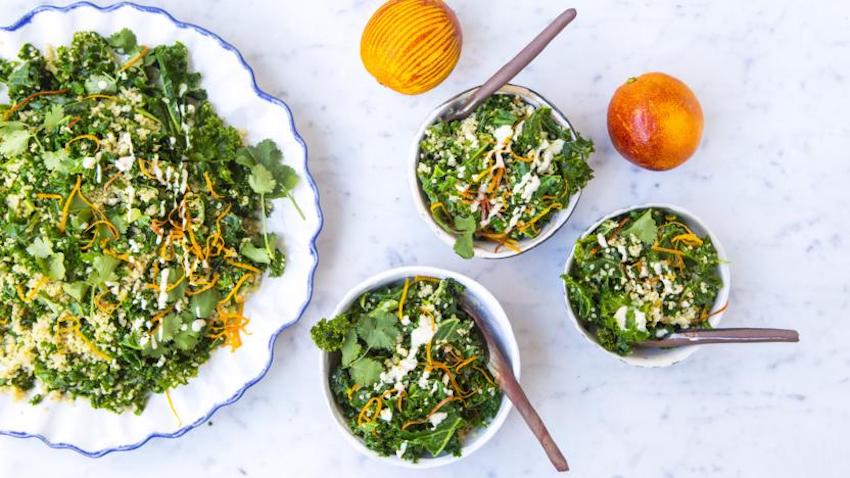 Quick, easy and vegan-friendly! It makes for a fab starter, side or main. Cover any leftover dressing in a layer of oil and store in an airtight jar in the fridge for up to 5 days. Get the recipe here.
8. Triple Green Beauty Bowl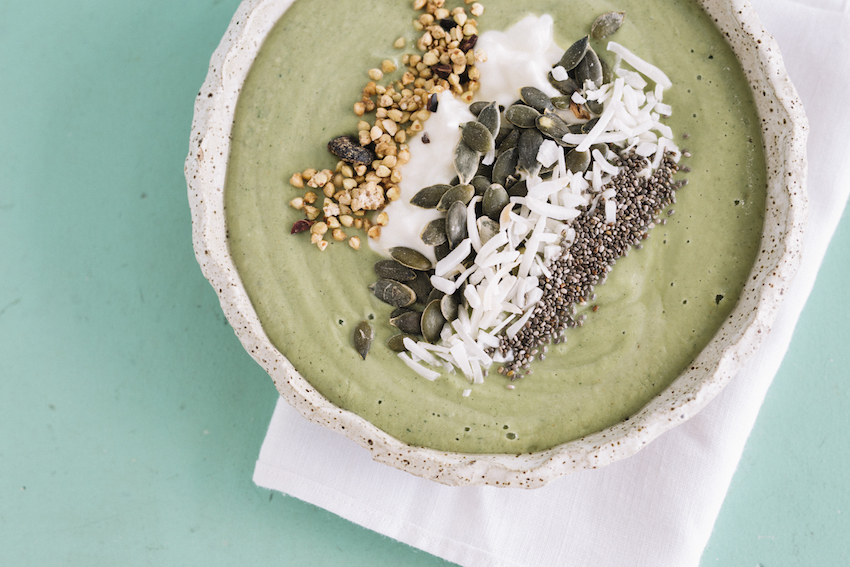 Greens are the perfect ingredient to detoxify and purify your body on the inside, leaving you with smoother, clearer skin on the outside. This green bowl has hidden veggies in it, which you won't even notice! Get the recipe here.
Eating healthy doesn't have to take loads of time in the kitchen. When you prep a few key ingredients for the week if can make a huge difference to how much time you spend in the kitchen throughout the week.
---
If you haven't already, join our free global challenge at www.GetOffTheGluten.com to receive daily recipes & health tips, access to our private group for support and inspiration, plus before and after testing to track your progress in key areas of your life such as weight, sleep, bloating, skin-conditions, mental health and more!
JOIN THE GROUP CHALLENGE STARTS IN: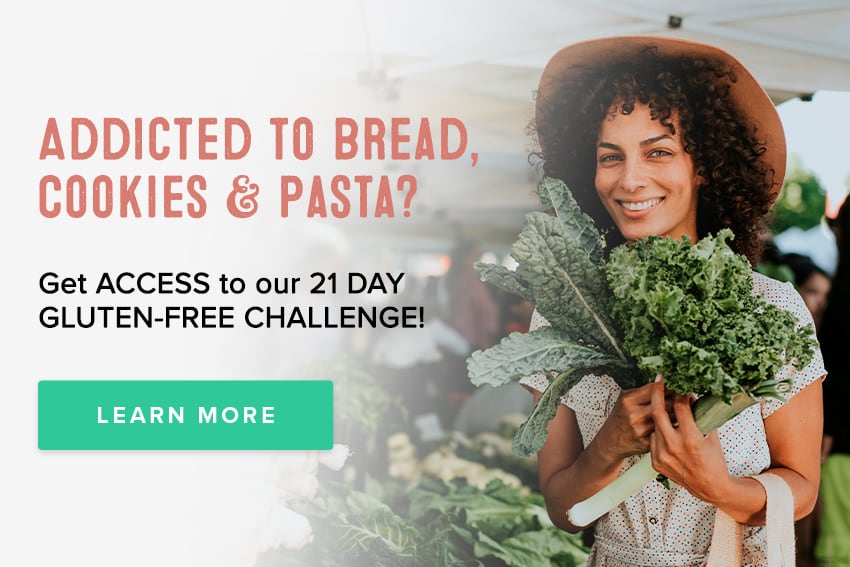 ---