7 Recipes for Longlasting Brain Health
ADD TO MY RECIPES
Recently we've been diving deeper into what it means to look after our brains, and ways that we can support them with nourishing brain foods and simple lifestyle changes. But where information often falls short is how we can take these nourishing foods and incorporate them into day-to-day recipes that we'll happily enjoy for life. That's one part of my role here at Food Matters, giving you simple solutions to help you make healthy choices, and when it comes to brain foods, that's no different. This week, enjoy one of these 7 recipes for long-lasting brain health, and come back next week to let me know how good you feel!
If ethically sourced, good-quality animal products are in your diet, then this simple salmon dish is one you can't go past for weeknight dinners or last-minute guests. It comes together in moments and tastes just as delightful the next day for lunch.
Yes, we said PIE! No, we didn't blend one. But it does taste like it. Plus, blueberries are the best for the brain.
Let's all massage kale...and see what happens. Trust me, this recipe from Chef Cynthia Louise is a game-changer.
Think guacamole, only creamier and greener and packed with nutrients! This soup will challenge your ways of thinking and, but it's oh so delicious and easy as 1, 2, 3.
Your gut health affects many degrees of your health: your mood, your weight, your immunity, your energy, your skin, the list goes on! So if there is one recipe to enhance your gut function, you would want it, right? Well, this sauerkraut is so simple, you'll never want to make it again.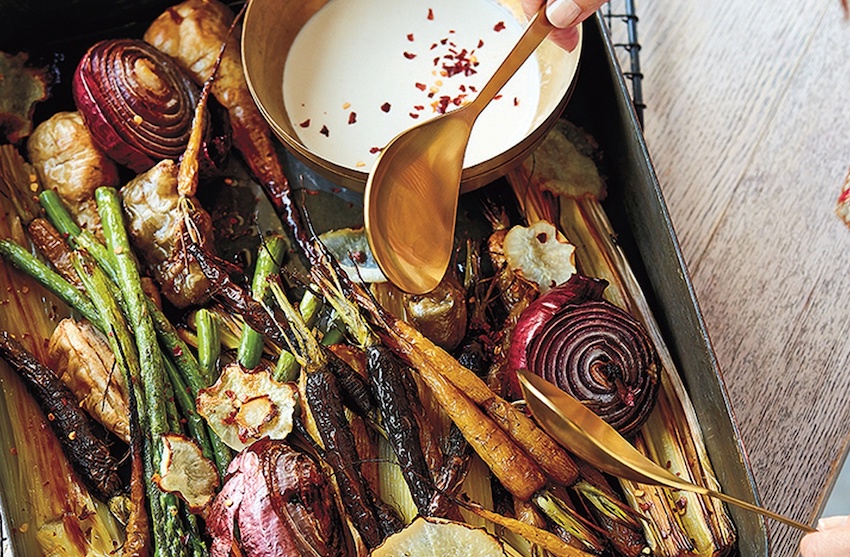 This prebiotic bake is pimped up with a tangy garlic tahini drizzle. Roasting is a great way to cheer up any vegetable that may have been left in the fridge too long. The vegetables all cook at different speeds, so some are crunchier than others, which adds to the beauty of this dish.
Craving something nutty? Try this banana, coconut and almond smoothie! In addition to the delicious taste, you can expect to strengthen your immunity with bananas, improve brain functionality with almonds, and replenish electrolytes with coconut.
Discover how to lose excess fat from your belly, face & thighs in less than 7 days with this simple ancient practice. Watch the Detox Masterclass here. Playing for a limited time!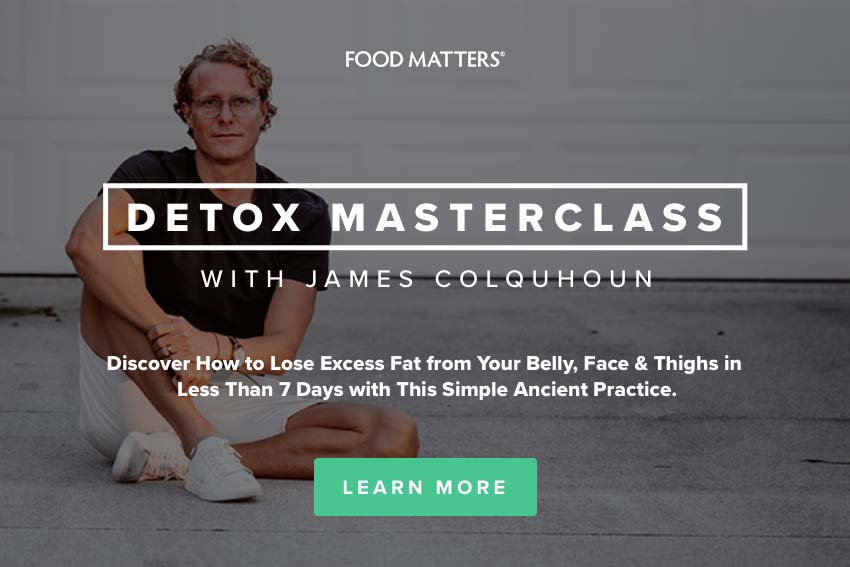 ---