Easy Green Juice Recipes
ADD TO MY RECIPES
If you've followed Food Matters for a while then you would know that we are big fans of boosting our diet with freshly squeezed green juice. If you are new here then you can find out about why we love juicing so much here.
Whether you are on the hunt for juice recipe inspiration or just starting out on your juicing journey, we've pulled together 5 of our favorite combinations, each with their own unique health benefits for your body. Start exploring, learn a little more about each recipe then get your juice on!
Aloe Vera has long been regarded for its ability to 'heal and seal' the gut. Pineapple is a source of bromelain, an enzyme believed to aid digestion. The taste of Aloe is more subtle than you think and balanced nicely with the vibrant produce in this recipe. Get the recipe here .
Reducing inflammation in the body is key to preventing conditions from developing. While there are many different ways to reduce inflammation, adding in a green vegetable juice can help to heal from the inside and contribute to prevention. Get the recipe here.
The secret to clear skin? Promoting good digestion, hydration and alkalizing! This juice combo will help to calm inflammation from the inside, which will have you glowing on the outside! Get the recipe here.
This juice is a nutritional powerhouse, packed with parsley and cilantro known to bind and purge heavy metals from the body, purifying your tissues, organs, and blood. They also help to improve digestion and guard against free radical damage! Get the recipe here .
Cucumbers are made up of mostly water (95 percent), which means eating them on a hot summer day can help you stay hydrated. With vitamin K, B vitamins, copper, potassium, vitamin C, and manganese, cucumbers can help you to avoid nutrient deficiencies, while pineapple and mint support healthy digestion! Get the recipe here.
Celery and cucumber help to soothe the digestive tract while lime detoxifies your body. The addition of fennel to this recipe also helps to facilitate digestion and assists in eliminating bad breath. Get the recipe here.
Reduce inflammation of the digestive system and alkalize your body with this refreshing, cleansing juice! Packed with greens to detoxify, hydrate and nourish your cells, it's the perfect pick-me-up or healthy morning kickstart. Get the recipe here.
---
If you haven't already, join our free global challenge at www.GetOffTheGluten.com to receive daily recipes & health tips, access to our private group for support and inspiration, plus before and after testing to track your progress in key areas of your life such as weight, sleep, bloating, skin-conditions, mental health and more!
JOIN THE GROUP CHALLENGE STARTS IN: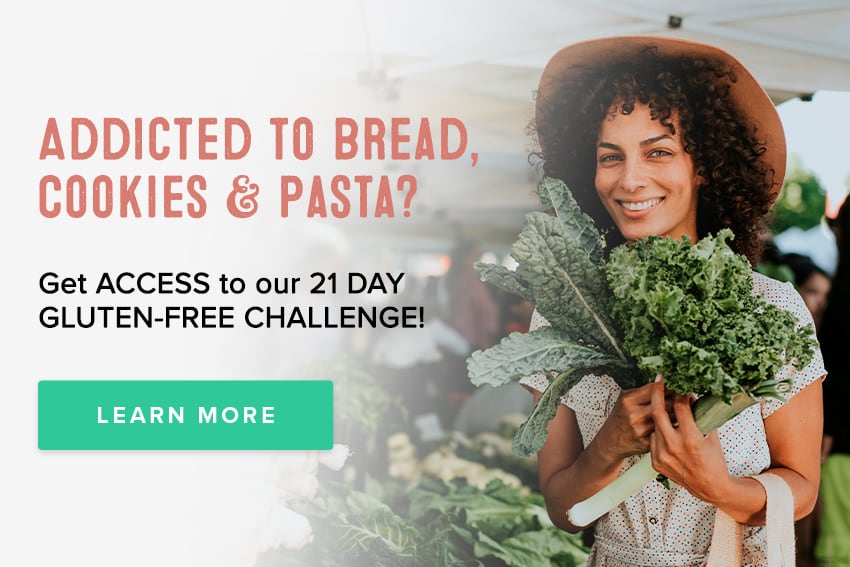 ---