Food Matters Favorite Juices: The Recipe Collection
ADD TO MY RECIPES
As most of the world transitions into the summer months, many of us are looking to find ways to shed our winter skin and refresh for the warmer days ahead. And one of the best ways to do that is with a deliciously fresh cold-pressed juice. I like to think of them as an easy way to supercharge your daily nutrient intake, but also as a tasty way to start your day (or an afternoon pick-me-up).
Whether you're new to juicing, or you just need some seasonal inspiration, here are 10 of our all-time best Food Matters juice recipes. Be sure to let us know your favorite!
Kick-start your morning with my go-to celery juice recipe! Low in sugar and best enjoyed on an empty stomach, first thing in the morning.
Beets are sweet, deeply red root vegetables that are perfect for juicing! Beets and lemons are packed with vitamin C, and increasing your vitamin C intake is one of the easiest ways to boost your immune system!
This juice blend is full of beta-carotene-rich carrots and skin-clearing apples and lemons. This naturally sweet combo will help you kick the sugar cravings, making it the perfect mid-afternoon pick-me-up.
Almost all vitamin supplements are made from synthetic ingredients that are cheaper to make and can last on shelves for years. So we've created a blend that contains 3 of the most potent superfood berries in the world!
There are a lot of different theories surrounding metabolism: from what it is, ways to boost it, and what lifestyle choices actually make a difference to how it works. One thing we can be sure of is that this juice recipe will truly kickstart it.
Celery and cucumber help to soothe the digestive tract while lime detoxifies your body. The addition of fennel to this recipe also helps to facilitate digestion and assists in eliminating bad breath.
This juice is ultra-hydrating with cucumber and coconut water and contains three of the most powerful natural digestive aids; pineapple, lemon, and aloe vera. It's a great juice when you want hydration and a digestion boost!
Herbs in your juice? Trust me, it's so delicious! Plus you get an added boost of antiviral, antibacterial, potent antioxidant power that takes the health benefits to a whole other level.
This is one juice recipe to pull out when you are feeling a little under the weather. The zingy combination isn't for the faint-hearted, but it's such a refreshing combination and will combat a weak immune system while helping to fight inflammation.
Of course, we couldn't leave without mentioning the ultimate cleanse. Reduce inflammation of the digestive system and alkalize your body with this refreshing, cleansing juice. Packed with greens to detoxify, hydrate, and nourish your cells, it's the perfect pick-me-up or healthy morning kickstart.
Now it's time to pull out the juicer and make your favorite blend.
Get access to the entire Food Matters Film Library. Start watching here.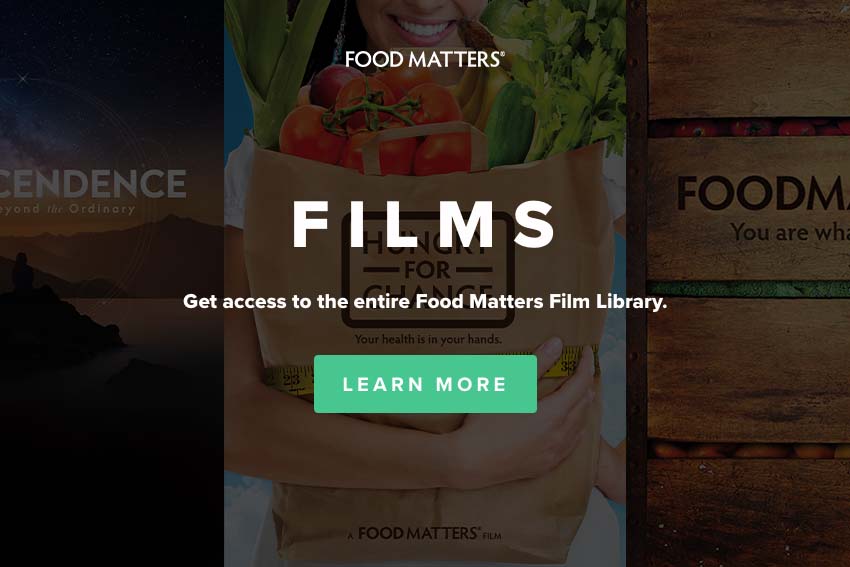 ---