2020's Most-Popular Food Matters Recipes
ADD TO MY RECIPES
At Food Matters, we love to cook - this should come as no surprise! And we especially love to share our most delicious creations with you, our community. This year has meant a lot more time spent indoors, a lot of banana bread being created, and a lot of much-needed inspiration for meals. In case you missed them, these were the most-popular recipes of 2020.
Who doesn't love caramel slice? It's ok to admit that you do. We do, too, though we know it's chock-full of nasty ingredients. Not this recipe, though! It's a healthy take on this sweet treat. No gluten, dairy, or refined sugar here! Although this is still a 'sometimes treat', you can eat it knowing that you are ingesting some of Mother Nature's finest ingredients, made with love.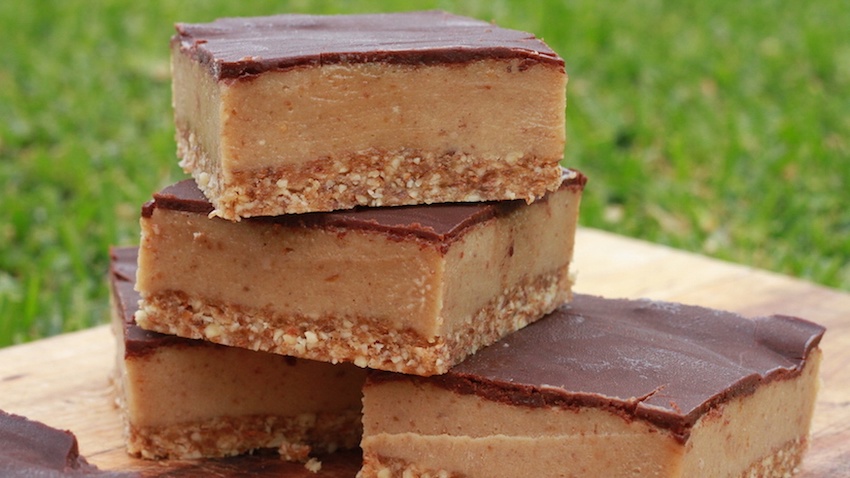 We might be biased, but this raw pecan caramel slice rivals any traditional caramel slice! The test is easy: make this and see if your friends and family even realize that it is a healthier version of the 'oh-so-naughty' caramel slice.
There are many ways we can boost our energy throughout the day. Opting for sugar-laden, chemical and caffeine-filled drinks will only give a short, unnatural burst of energy, wearing down our adrenal glands and contributing to serious long-term health problems. So instead of reaching for that can of Red Bull or Coca-Cola, why not give your body a natural energy boost with these delicious pick-me-ups. They'll have you powering through your day without an energy crash!
We know that life can get busy at times with pickups, drop-offs, work, to-do lists... no wonder it sometimes feels impossible to eat healthy. We often get asked for recipes that are healthy, inexpensive, and easy to throw together, so we've gathered 11 of our favorite go-to recipes below.
Does time seem to slip through your fingers first thing in the morning? Here are 10 super-fast, nutrient-packed and totally delicious breakfast recipes you can make in no time!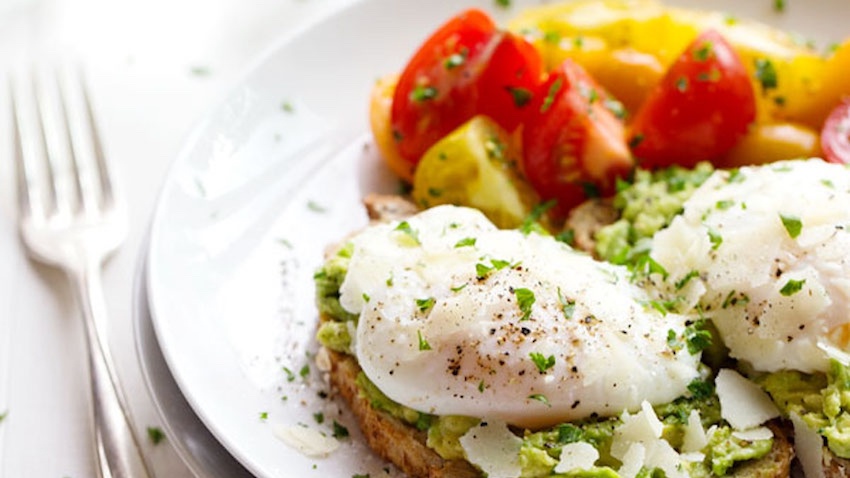 Jim Kwik, the world leader in accelerated learning, shares his favorite ingredients for nourishing your noggin' plus we've included his go-to morning smoothie to boost your brain health!
Going to bed early is often done with good intentions, but if you find yourself tossing and turning with a mind that runs a million miles an hour, it might be a sign that you're not winding down as much as you need to. Begin by implementing a bedtime ritual; where a good tonic should become a staple in your new routine. These are a few of my go-to's to help you get started.
This traditional Indonesian medicine has been around for centuries and it's no surprise why. Packed with powerful roots like ginger and turmeric and ridiculously easy to make - support your immune system the wholefoods way.
Most of us are used to desserts being packed with cream and eggs… It doesn't have to be that way. Whether you're on a vegan diet or just looking to cut down on dairy a little, there are plenty of delicious dessert options out there, not matter your dietary label. Think creamy cheesecakes, quick crumbles, and lots of chocolate! Did I grab your attention?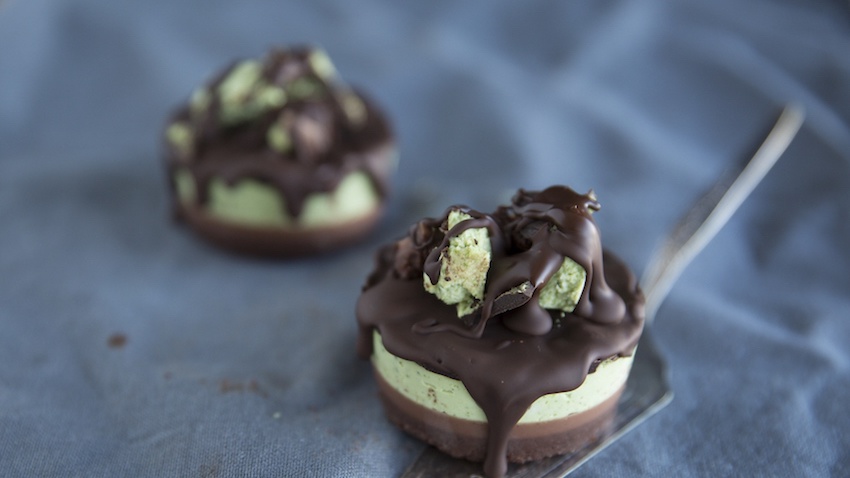 Beetroot in a cake? Yes, you read that correctly. It works a treat, making these gluten-free cakes more rich and moist. This is a must-try recipe with no hidden nasties. Just Mother Nature's finest ingredients! Beetroots are a great source of nutrients, including vitamins B3, B6 and C and beta-carotene, magnesium, calcium, zinc, and iron. They are perfect for assisting your liver and gallbladder in breaking down toxins. And in this case, make the perfect addition to a chocolate cake.
Do you have a passion for nutrition & natural healing?. Learn more about the Food Matters Nutrition Certification  Program here.
ENROLLMENT & BONUSES CLOSE IN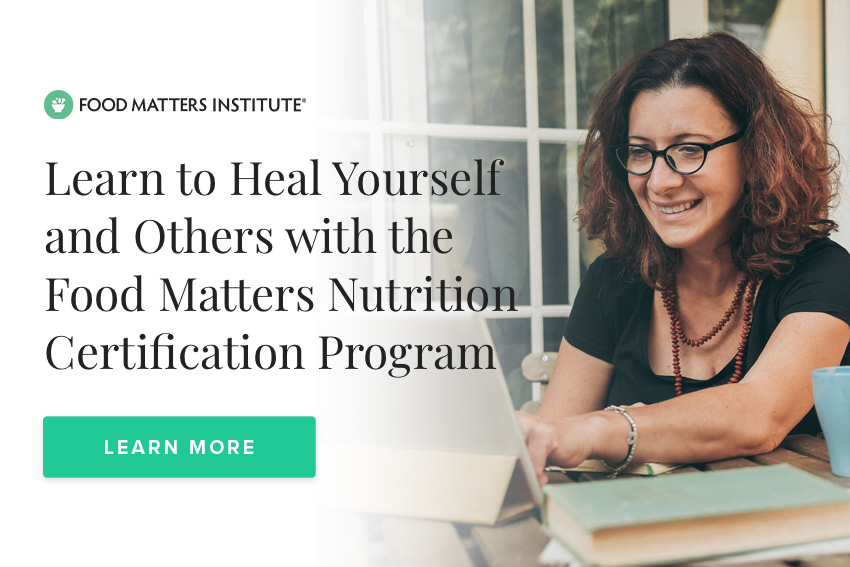 ---