7 Easy Lunches to Make for Work This Week
ADD TO MY RECIPES
How often do you go into the week with the purest of intentions for lunch; to make the most of the fresh market vegetables and to give your body the love it craves. But amid meetings and school runs, deadlines, and to-do lists, good intentions fall to the wayside.
I'm here to give you the ultimate resource you need to make weekday lunches all the easier - because as delicious as takeout is, no one really wants to be eating it every day. Here are seven easy lunches to make for work this week, I hope you enjoy!
If you have a little more time on your hands to meal prep at the beginning of the week, this dish can come together in moments and is absolutely workplace friendly. If anything, it sets the tone for workplace food envy - plus it's packed with delicious nutrients designed to keep you fuller, longer, so you won't be reaching for the snacks all afternoon.
Save yourself a trip to your go-to sushi cart around the corner and prep this veggie-packed roll yourself. Once again, cauliflower rice is the star of this easy food, with a rendition that's deserving of praise. Pack your favorite protein and make the most of seasonal veggies for the ultimate maki roll that is soon to become your new weekday staple.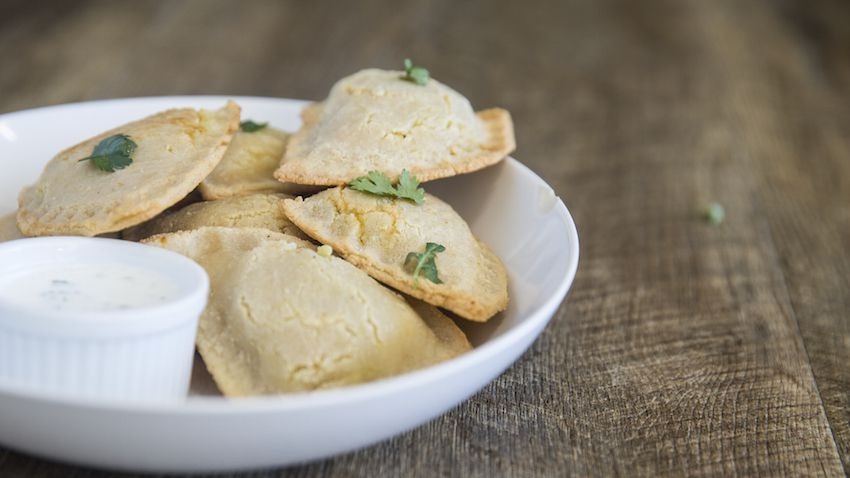 I remember my favorite lunch-on-the-go while at university was a samosa from the corner store across the road from campus. One of the larger problems with this, despite being deep-fried and eating a hole in my wallet, was that they were made with gluten and I didn't realize yet, but I was celiac. These delicious grain-free versions are the ultimate alternative - give them a try this week!
Struggling to find a use for last night's leftover potatoes? With a spoonful of homemade mayo and a sprinkling of fresh herbs, you have a stripped-back but doubly delicious take on the humble potato salad. And it's not to be laughed at either; cooled potatoes are one of the best sources of resistant starch, which is thought to be the superior form of dietary fiber.
Sometimes there's nothing better than a big soul-warming bowl of pasta. This dish is no exception. It makes the most of some of our favorite veggies and tosses them together in one glorious pasta dish. Bonus tip: if you're looking for more plant-based protein, try substituting the suggested pasta for a pulse version made of chickpeas or legumes.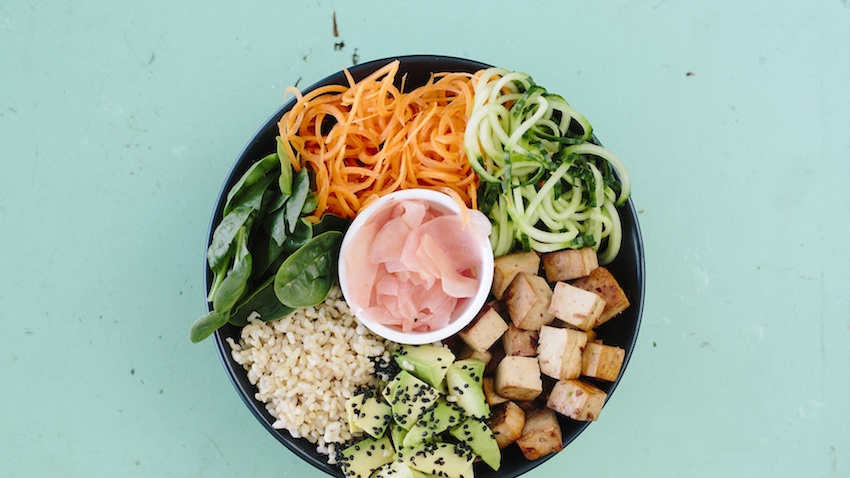 Love the idea of homemade sushi, but don't have time to roll? Here's the perfect bowl for you. It takes the goodness of the Japanese favorite and the convenience and ease of a bowl for your perfectly easy lunch on the fly.
Have those takeaway cravings as a daily occurrence? This recipe is your solution. It uses simple ingredients you're guaranteed to find in your pantry, that come together in moments. The best part? None of the nasties and all of the good stuff.
---
If you haven't already, join our free global challenge at www.GetOffTheGluten.com to receive daily recipes & health tips, access to our private group for support and inspiration, plus before and after testing to track your progress in key areas of your life such as weight, sleep, bloating, skin-conditions, mental health and more!
JOIN THE GROUP CHALLENGE STARTS IN: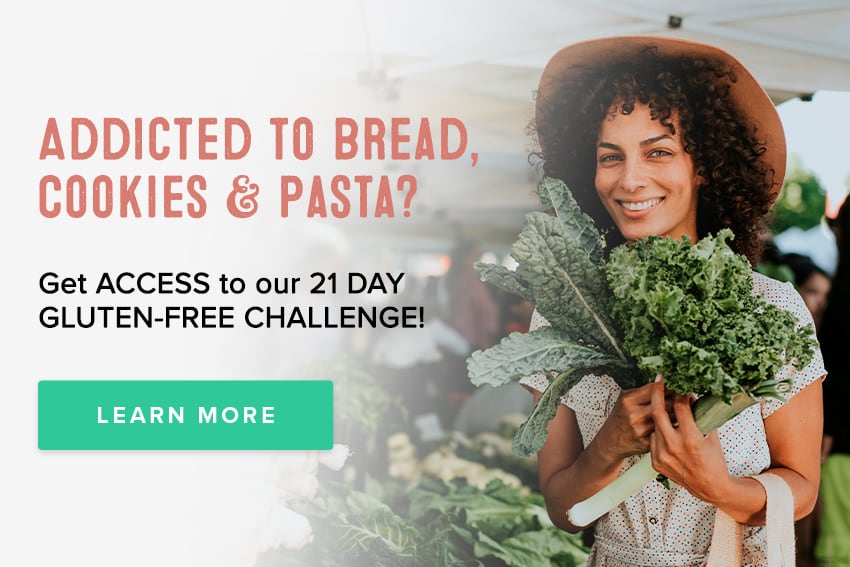 ---