10 Gluten-Free Thanksgiving Recipes
ADD TO MY RECIPES
Gratitude makes good food taste that much better. So stop and ask yourself, what are you most thankful for right now? This year, the holidays will be celebrated differently to most, so it's important to reflect on the smaller things. It may be a meal with a close circle of loved ones, or a chance to sit down and have a FaceTime catch up with family halfway across the world. Either way, let whatever it is that you are thankful for fill your Thanksgiving with love.
For many people, holiday dinners are a trying time - especially when you're trying to navigate the plates with food intolerances or allergies in mind. It's estimated that as many as 1 in 10 people are living with gluten sensitivity, and 1 in 100 people are celiac (although many are undiagnosed). With these simple, healthy recipes you can make the table friendly for everyone. The Food Matters Kitchen has been busy creating these 10 gluten-free Thanksgiving recipes for you, to help make the holidays a little easier. It's our way of expressing our gratitude to you.
Nothing compliments a feast more than plates of endless, delicious sides, and this salad is no exception. Bringing together the best in seasonal ingredients with a touch of cranberry for holiday cheer, this salad is almost deserving of being the star dish.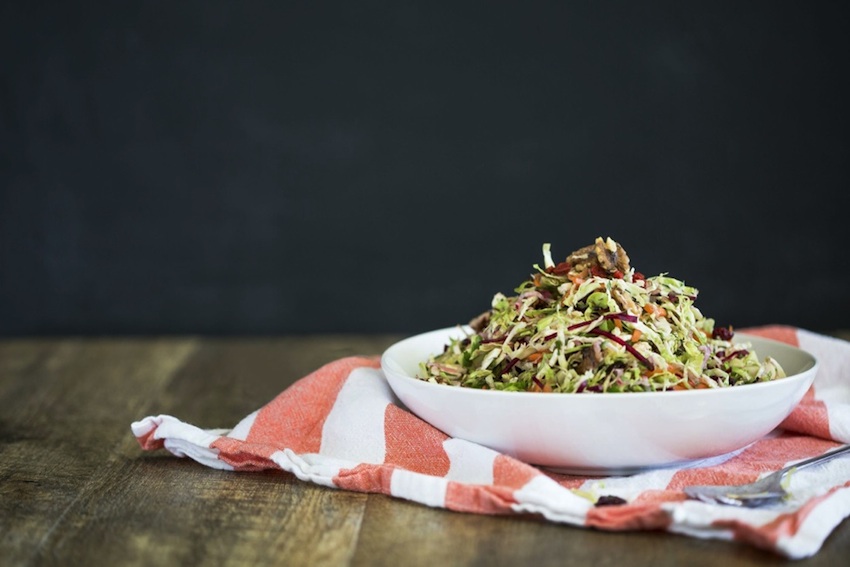 Vegetables like turnips and parsnips conjure up memories of the aromas pouring out of Grandma's kitchen around the holidays. Their unique headiness and a slight bit of spice are mellowed out with some sweet potato here, and also has the added goodness of silverbeet ribboned throughout! Sprinkle with a handful of organic parmesan, feta, or nutritional yeast to deepen the creamy texture of this hearty root vegetable side dish and compliment any Thanksgiving table.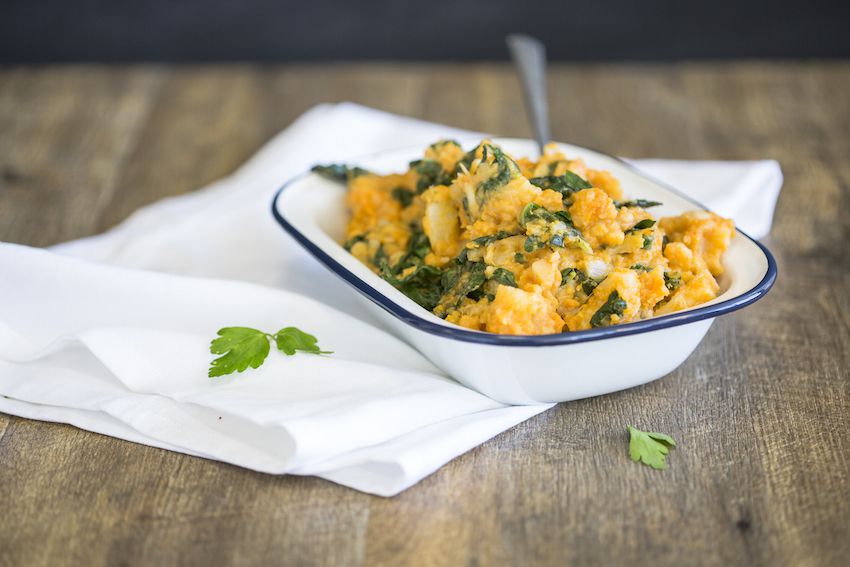 Roasted butternut squash is still one of our most favorite vegetables. The combination of the maple, Dijon, walnuts, sage, and thyme, baked Hasselback style, will be the show stopper in your holiday spread this year!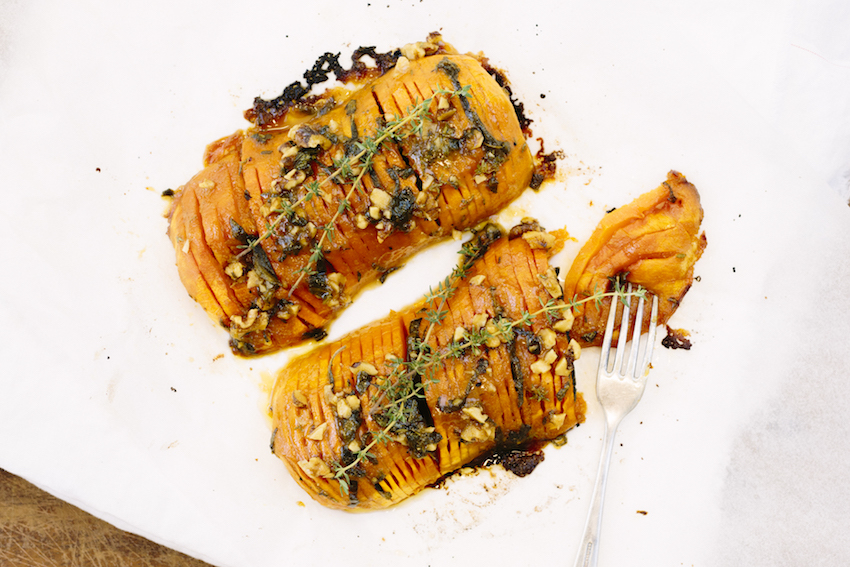 Vegetarian tarts are a fantastic option to feed the table as they look really fancy and are satisfying without being heavy. This impressive tart – a heavenly combination of mushrooms and leek infused with thyme and garlic – is very easy to make. The shortcrust pastry is beautifully crumbly and super versatile – it works so well with any number of fillings. You are only limited by your imagination.
Imagine the best of Fall's produce tossed altogether in a giant bowl with the addition of maple pecans and dressed in a beautiful apple cider vinaigrette. This all-star salad proves that salads just aren't for summer and makes the perfect side dish for your nourishing Thanksgiving feast!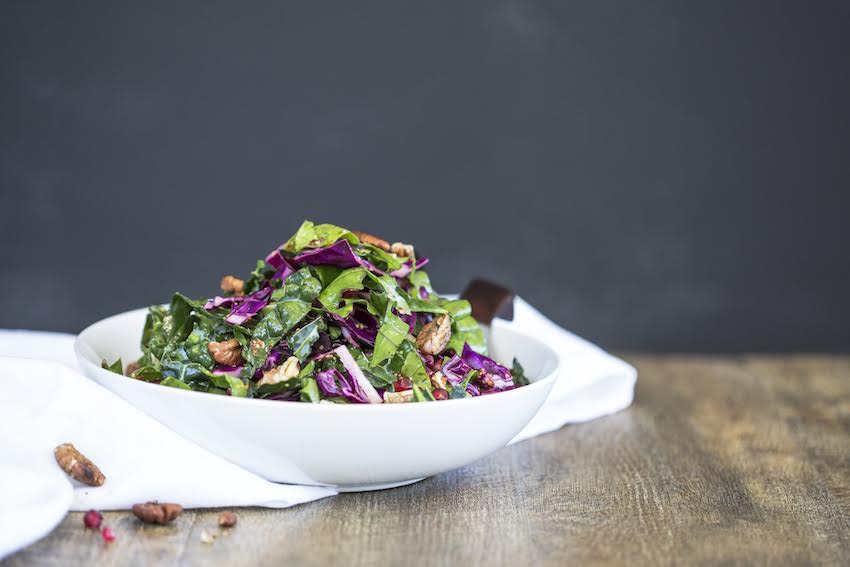 At Food Matters we appreciate a holiday with a few more veggies on the table, so these stuffed pumpkins are a perfect seasonal fit. Enjoy smaller pumpkins for an appetizer size, or you can even make this the main dish!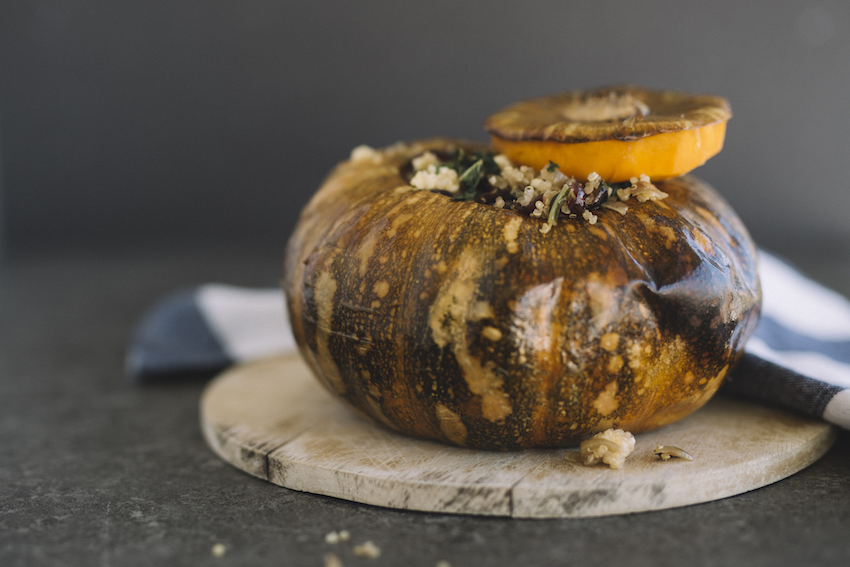 A good stuffing is a staple for any holiday gathering - and no one should be missing out. This simple, tasty rendition is packed with healthy, delicious wholefoods and endless flavor. The best part? This stuffing is cooked on it's own, so it's perfect for vegetarian and vegan guests.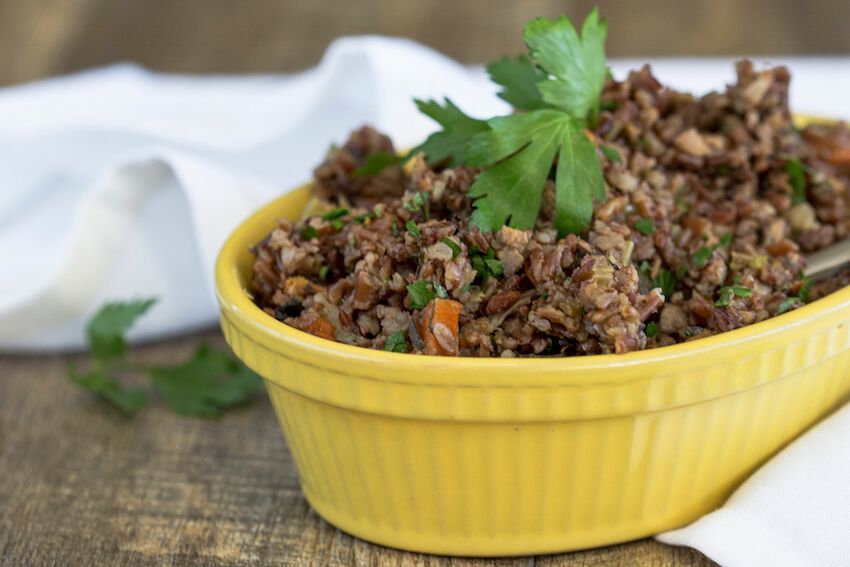 This humble side can make or break a holiday dinner, but when you're approaching food from a healthy perspective, avoid the nasty additives in storebought sauce and make your own. This delicious sauce lasts a few days, so you can make it early and leave the stress behind.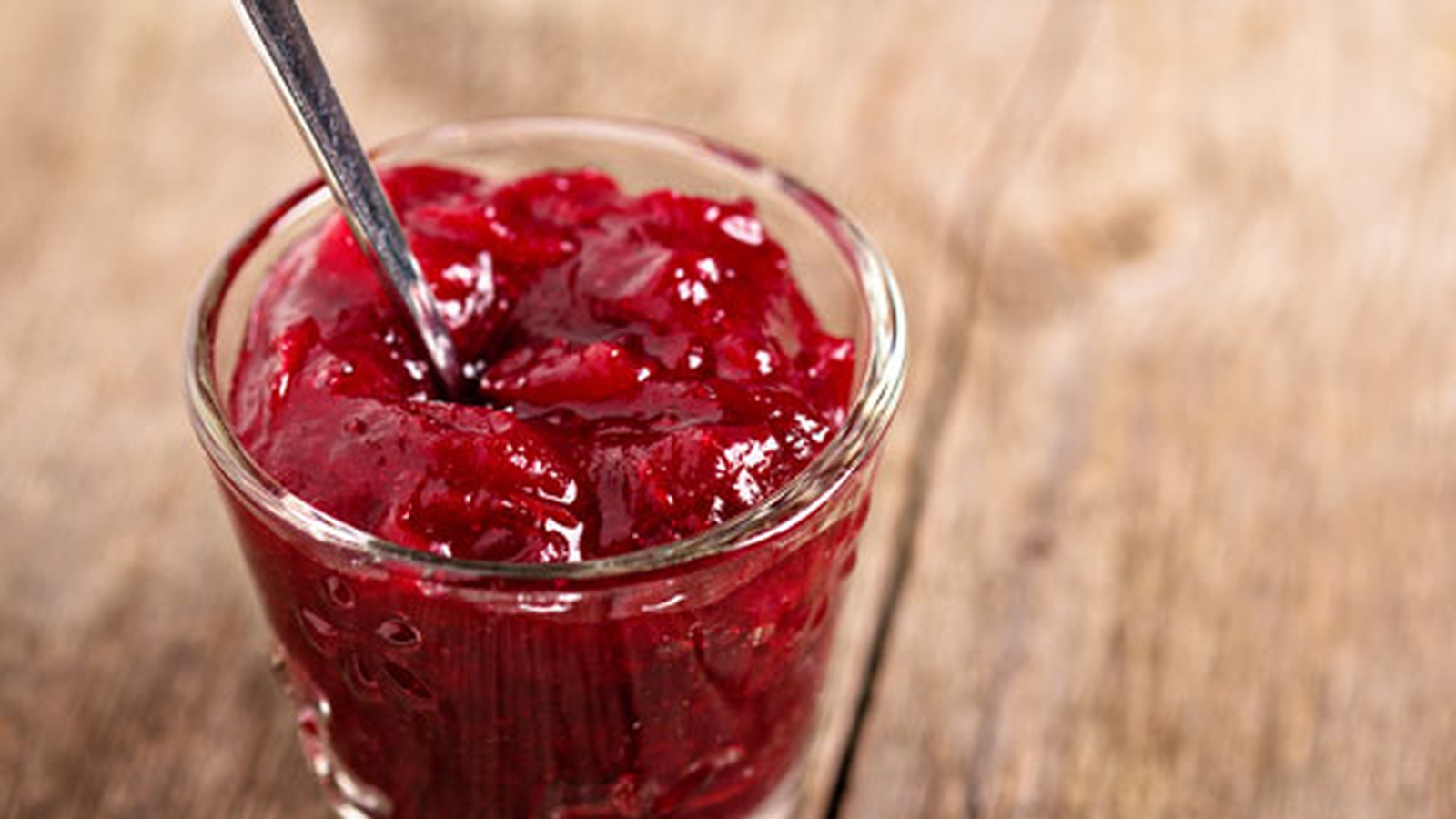 No holiday fest is complete without some perfectly-cooked roast vegetables, and we've got the tips you need to avoid any tragedies. No matter what's in season and readily available, you're going to want to try roast veggies the Food Matters way.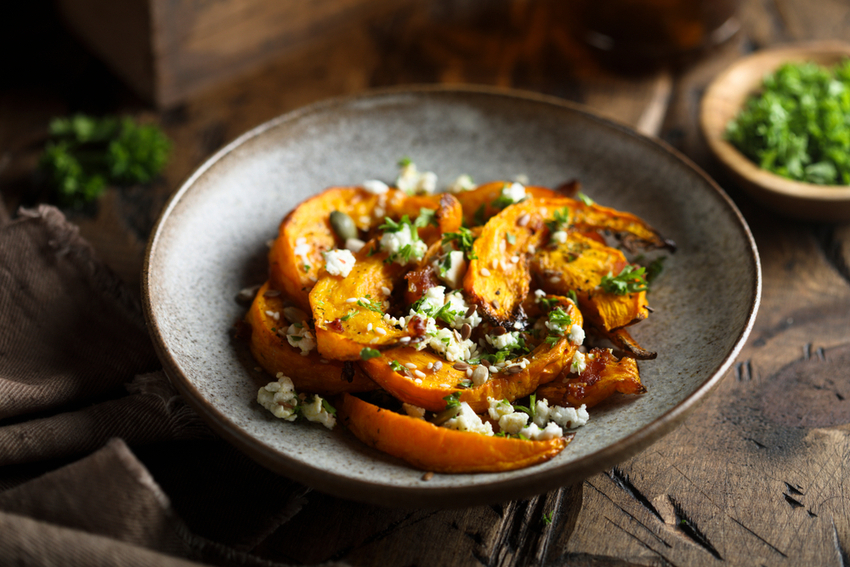 No Thanksgiving list would be complete without an award-winning pumpkin pie - and this recipe truly takes the cake. A slightly healthier alternative to the all-purpose flour crust that we normally find holding in our favorite pumpkin filling is a lighter, kinder on the stomach alternative - and it's gluten-free. We sacrifice none of the flaky texture but instead enhance the fiber content and enrich the depth of flavor.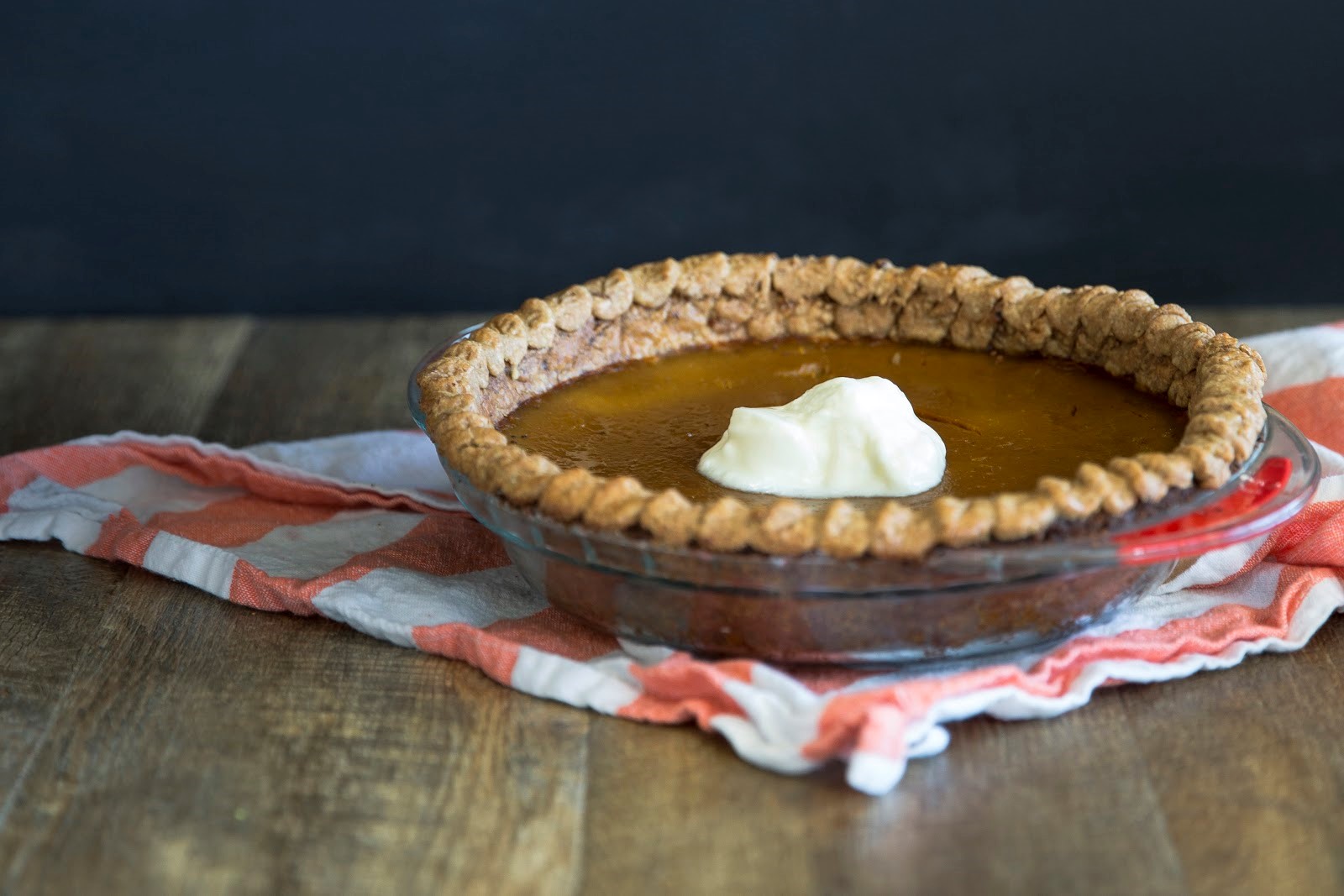 ---
If you haven't already, join our free global challenge at www.GetOffTheGluten.com to receive daily recipes & health tips, access to our private group for support and inspiration, plus before and after testing to track your progress in key areas of your life such as weight, sleep, bloating, skin-conditions, mental health and more!
JOIN THE GROUP CHALLENGE STARTS IN: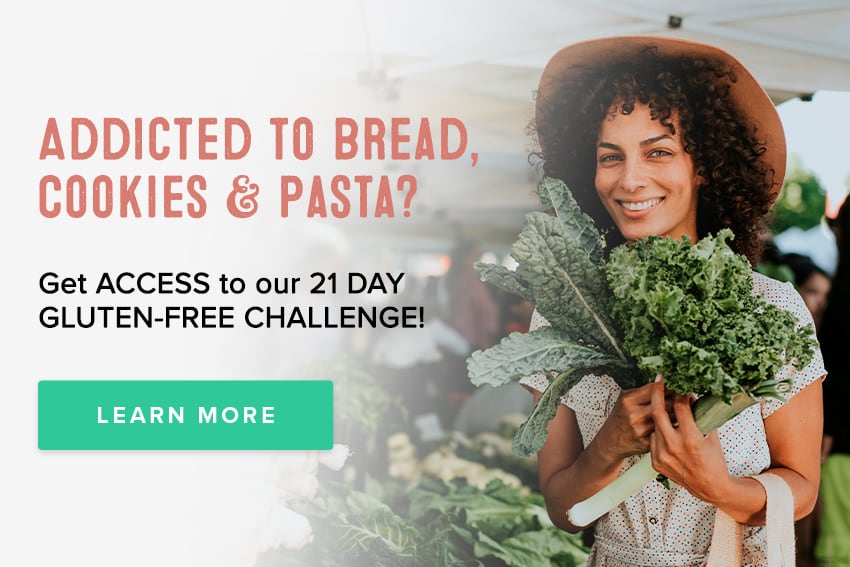 ---