7 Simple, Cheap & Healthy Meals
ADD TO MY RECIPES
Do you ever get cooking fatigue? Even for those of us who love to cook, it can become somewhat draining to create a beautiful new meal each night. So for occasions when the exhaustion hits, or maybe those days where the grocery budget has been pushed to it's limit, it's helpful to have some tried-and-true recipes that come together in a flash. These 7 simple, cheap, and healthy meals are a staple in our kitchen for busy days or dinner in an instant.
Simple, summery rolls are a staple for any day of the week. Whether it's a shared lunch for close friends or a meal put together after a long day at work, a few vegetables and this delightful dipping sauce are all you need.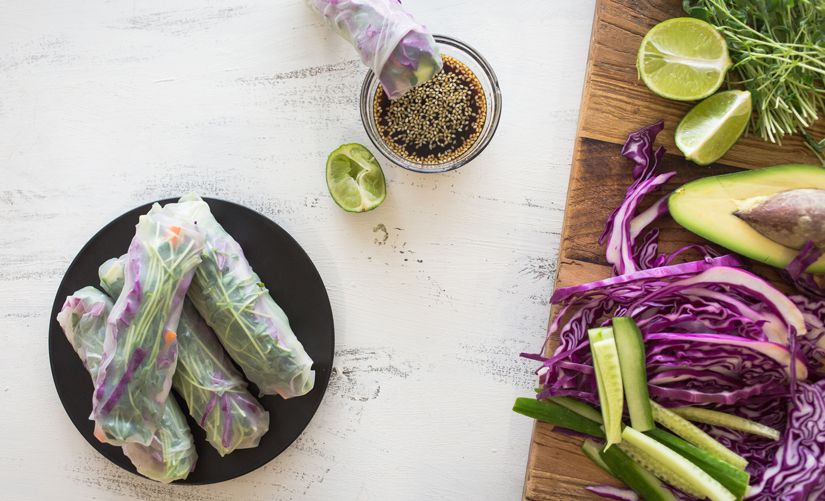 Have you ever been guilty of reaching for cheap and easy packet noodle dinners after a busy day? This simple and easy twist, using pantry staples you're guaranteed to have, puts a healthy spin on a 2-minute classic. Making your own broth will completely transform the way you think about the humble noodle!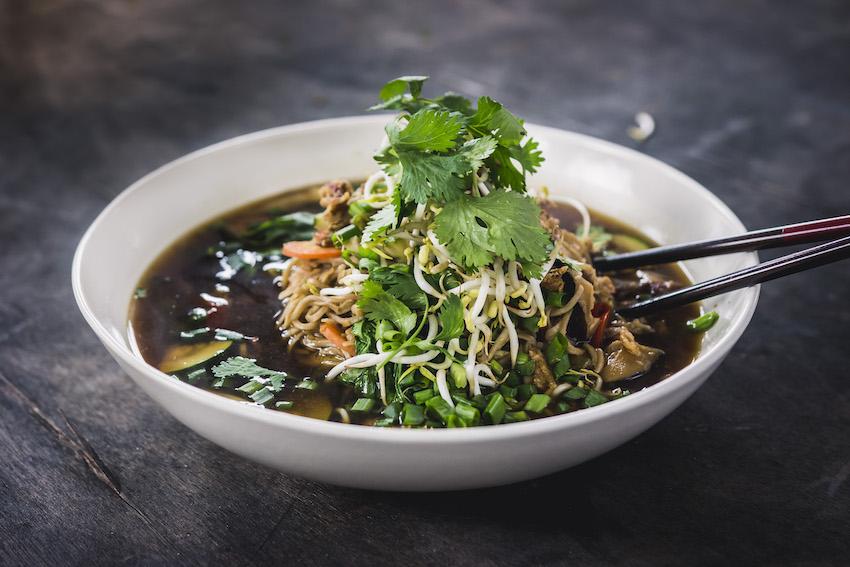 Cauliflower has been one of our favorite vegetables to recreate into new dishes over and over again! It's amazing what you can do with this humble vegetable that too often gets neglected in the bottom of the vegetable drawer. Try this tasty vegan cauliflower 'cheese' bake for a delicious side, or let it become the main event with a simple side of greens.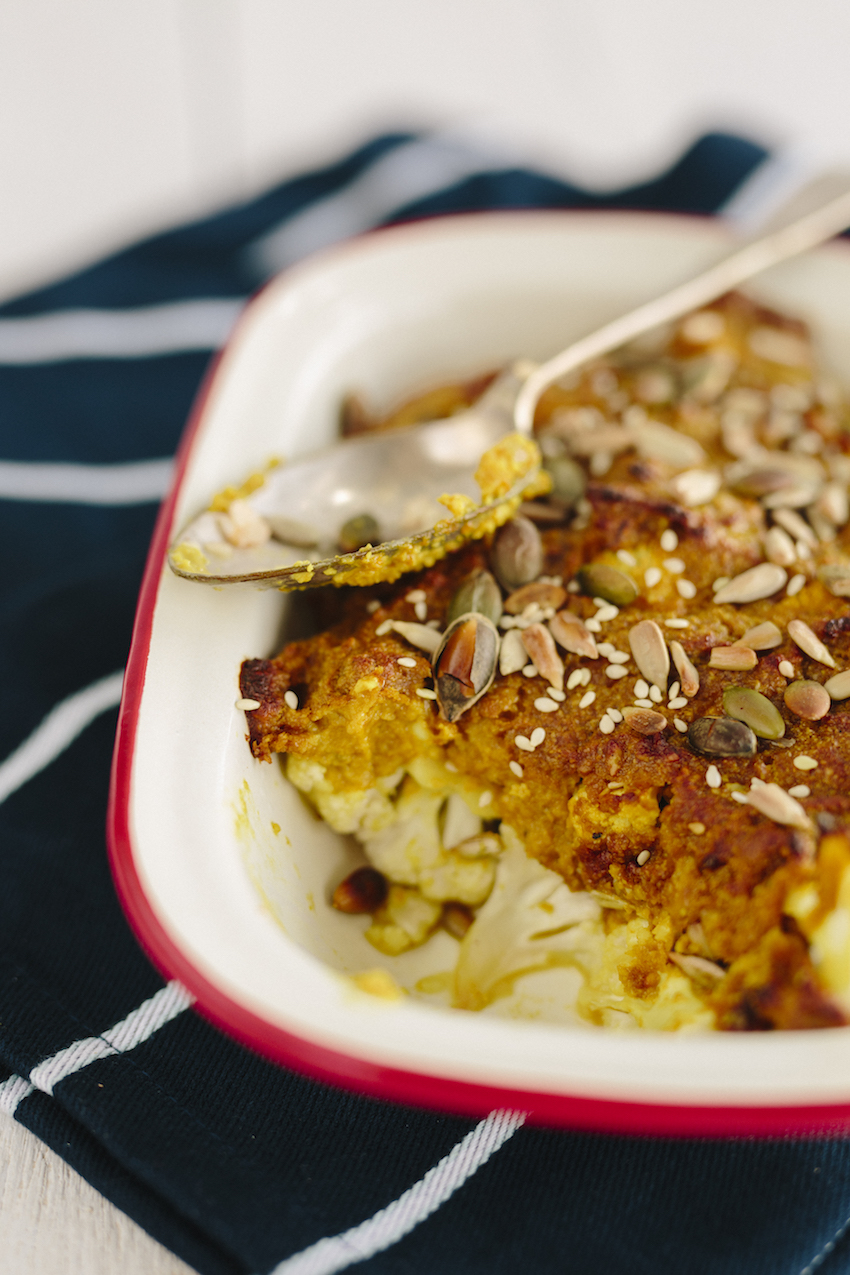 Mid-week dinners don't need to be plain, take hours to prepare, or require every dish in the kitchen to put the meal together. We love keeping it simple, but super flavorsome and colorful with stir-fries like this tamarind a ginger one! It's packed with flavor from the tamarind, ginger, tamari, and cashews, but can easily be created using any ingredients you have on hand in the fridge for those days you want to avoid the store altogether.
Making a full meal in twenty minutes is not an easy task. Making it healthy too? Even more of a challenge. Unless, of course, you've got this mega-delicious Massaman Thai Tofu Curry recipe. Loaded with plant protein, healthy fats, and a kick of spice, we can't think of a cozier, or quicker, way to fuel up. This recipe is dedicated to those who love the simplicity of an Instant Pot, but if you don't have one handy, you can use the slow cooker or the good-old-fashioned pot on the stove.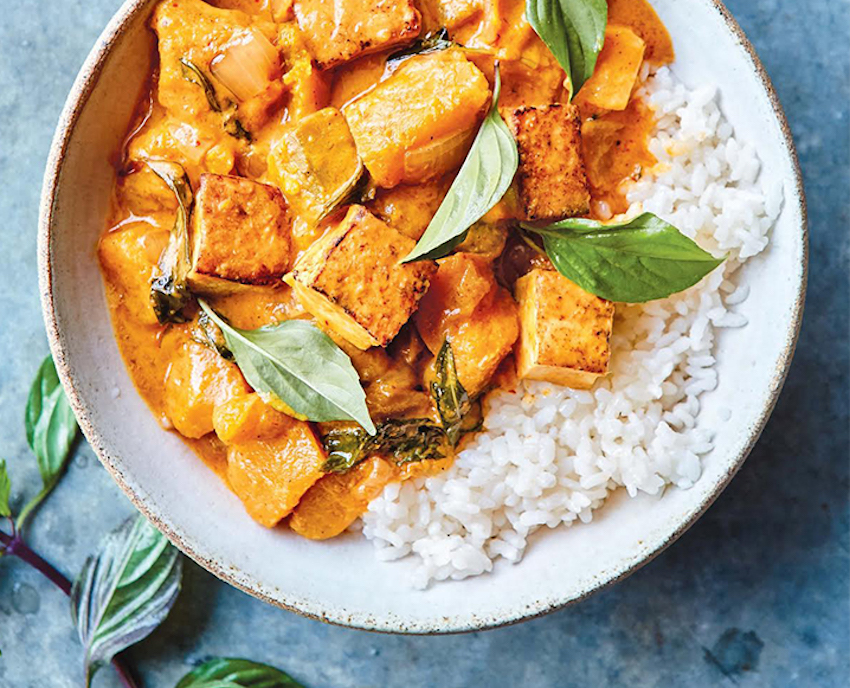 This dahl is a Food Matters comfort classic, packed with fresh, seasonal vegetables and spices to support digestion and immunity, alongside the healthy fats of coconut cream that give you brighter energy, for longer. The best part about this dish is it comes together in half an hour and you can easily double the batch to last a week! This is going to be your new cold-weather staple, I promise.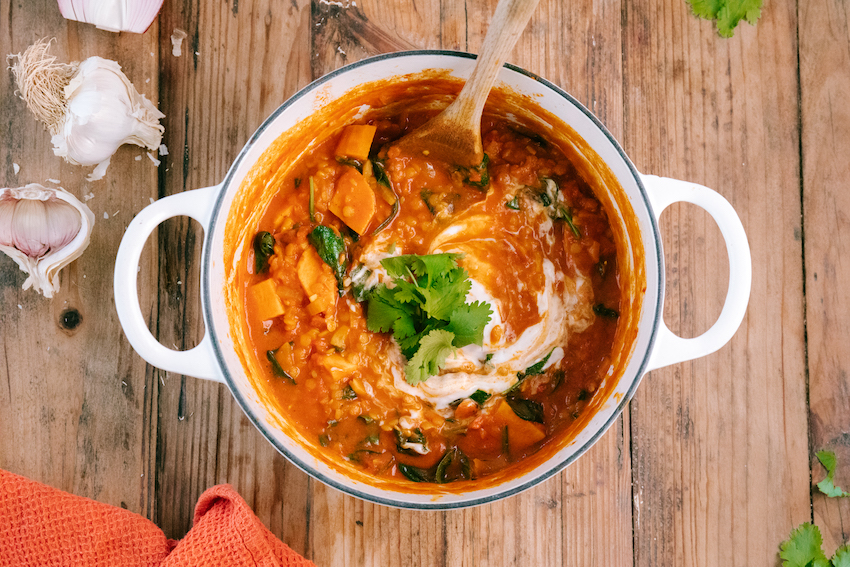 When all you want to do is wash up one dish after cooking dinner, you need to rely on this one-pan wonder! We've taken the classic Chicken Cacciatore dish and thrown it together in one dish to bake and make dinner a breeze so you can enjoy more time winding down in the evenings.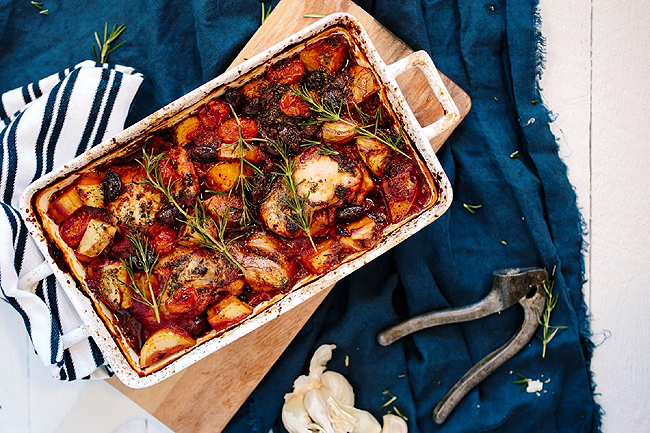 ---
If you haven't already, join our free global challenge at www.GetOffTheGluten.com to receive daily recipes & health tips, access to our private group for support and inspiration, plus before and after testing to track your progress in key areas of your life such as weight, sleep, bloating, skin-conditions, mental health and more!
JOIN THE GROUP CHALLENGE STARTS IN: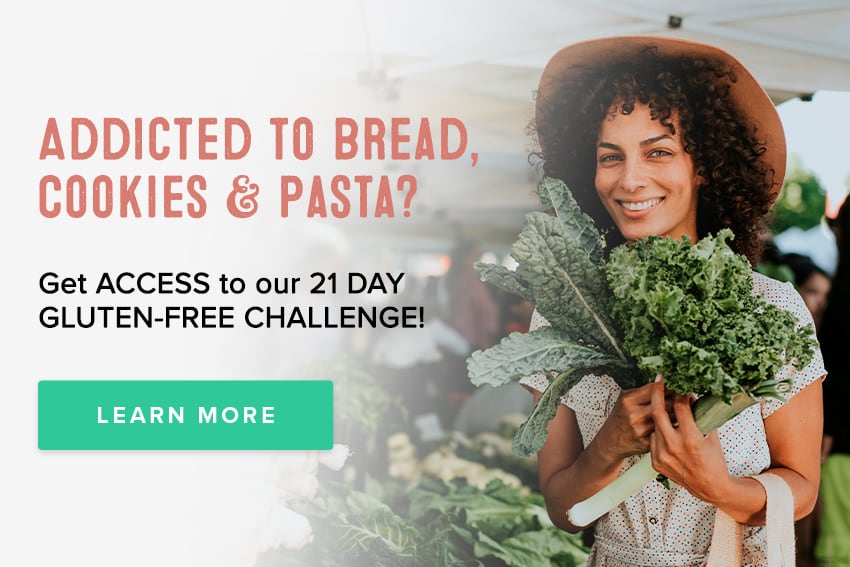 ---