7 Gluten-Free Recipes That Actually Taste Good
ADD TO MY RECIPES
For some, going gluten-free is a carefully considered choice after analyzing research and lived experiences. For others, their digestive system gives them no choice in the matter. So for whatever reason you're taking this new approach in the kitchen, even if it's just catering to your guests, it can often be a challenge to find those gluten-free recipes that actually taste good. At Food Matters, we've spent some time refining the mishaps and crumbly textures, and we think these are the best for a bloat-free belly!
This tart is the perfect bring-along if you're invited to dinner and want to contribute a dessert with some wow factor. The roasted crunchy hazelnuts intermingle beautifully with the soft sweetness of roasted figs and a tangy edge of creamy goat's cheese. Figs are also considered an aphrodisiac, so this simple tart is promised to leave you feeling good.
These gluten-free zucchini and feta fritters have become our favorite healthy and filling weekend breakfast! The perfect combination of wholesome ingredients including zucchini, mint, parsley, and feta, plus they come together in moments for an easy weeknight meal or last-minute brunch.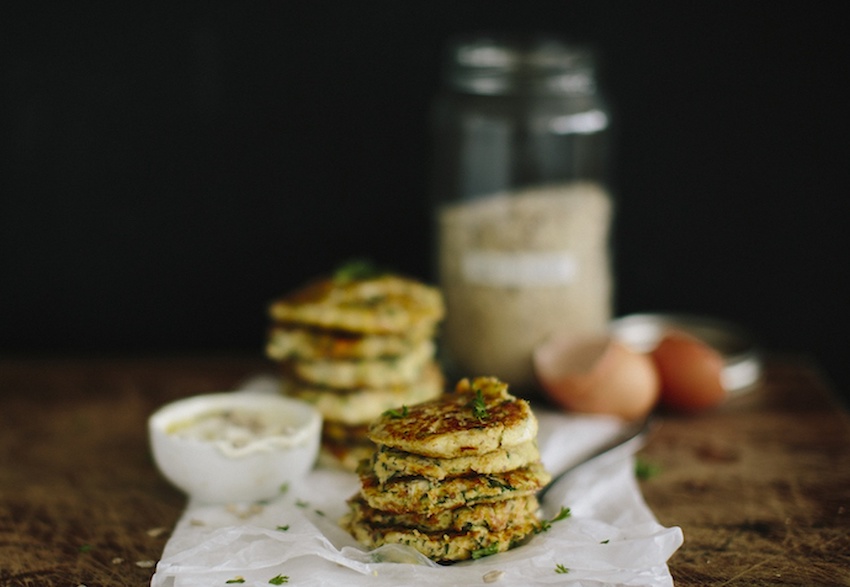 A salad this fresh and this vibrant has quickly become one of our faves! Seriously, there's always at least one person in the office envious of another who has brought it for lunch. We are always looking for more ways to use quinoa, and love the flavors of Thai so we knew this Thai-inspired salad would be a winner, and the dish doesn't disappoint.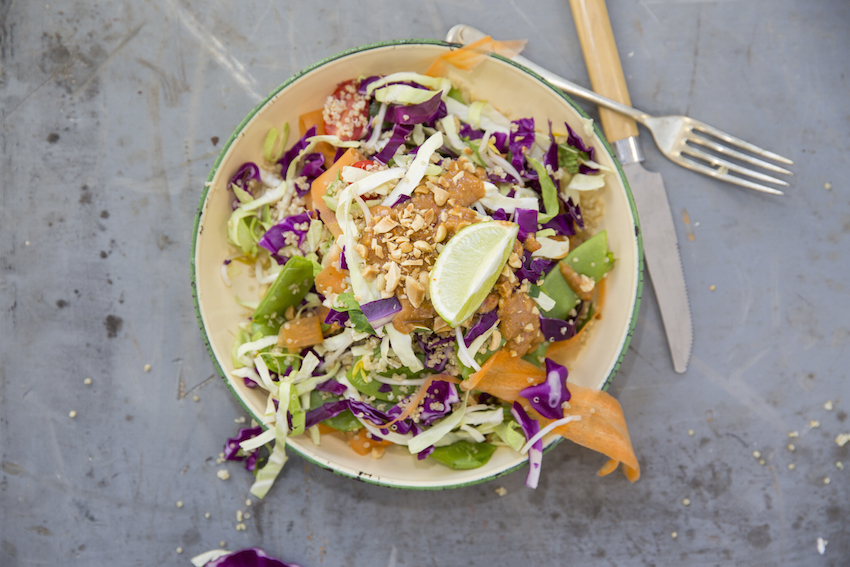 Ever wanted to create a cheesy quesadilla only to remember you're vegan? Or can't do dairy? It's already difficult enough navigating the world of gluten-free foods, so when you add another dietary requirement cooking can feel like just another stress. But guess what?! Today's your lucky day! This deliciously vegan, totally gooey, and oh so tasty sweet potato quesadilla is about to bring your taste buds to life in one tasty gluten-free tortilla! Ándale!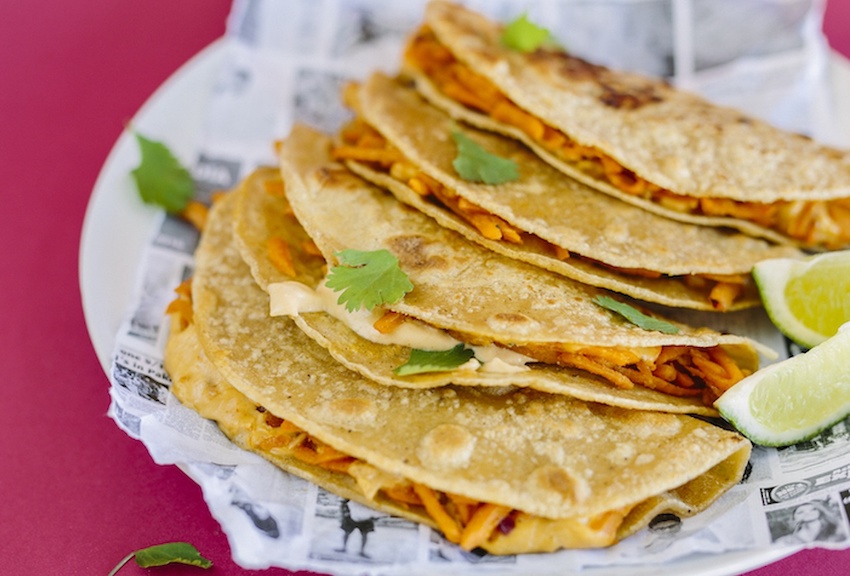 When looking for pasta alternatives, it's hard to find a gluten-free option that doesn't descend to mush. But parsnips have the most beautiful al dente mouthfeel, but feel free to swap them out and use any other of your favorite spiralized vegetables such as zucchini noodles or sweet potato noodles. Plus the sunflower seeds in the bolognese are packed with powerful nutrients!
For lovers of ayurvedic cooking, this gorgeous green pea curry is one of the best go-to recipes to pacify Vata and Kapha doshas where there is a need for balancing negative emotions; whether it be heavy sadness in the Kapha or anxiety and restlessness in Vata. It is a lovely mindful practice to make this beautiful vegetarian dish, especially when paired with the meditative act of making these naturally gluten-free Indian Dosas as an accompaniment. This balancing vegetarian dish makes a beautiful hot lunch to take to work and its healing mix of spices smells divine, you'll be sure you impress anyone - no matter their approach to gluten.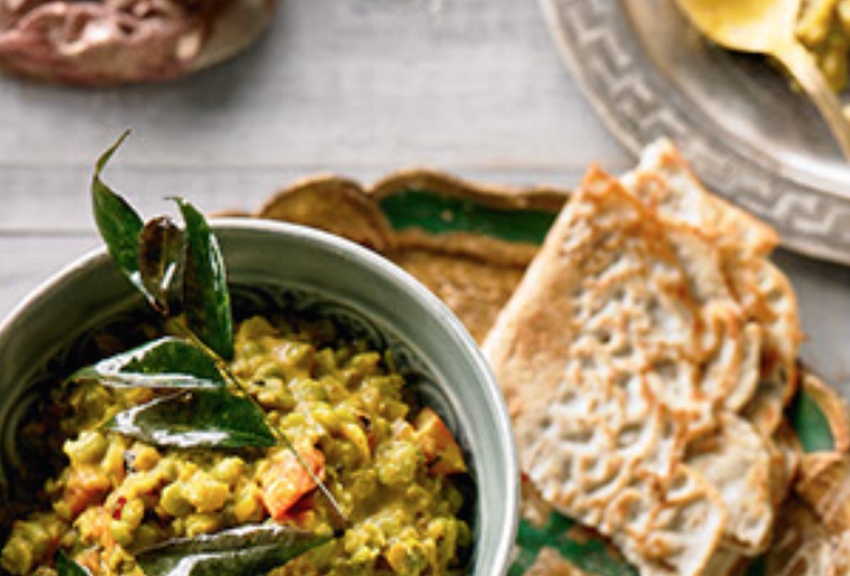 What better way to round out your new kitchen staples than a gloriously gluten-free take on a simple staple. These are guilt-free chocolate muffins that you can feel good about eating. This vegan-friendly recipe is oil-free, rich in flavor, and fluffy. They are a much healthier alternative to a cafe style muffin and taste just as delicious! A high fiber, protein-packed snack that the whole family will enjoy, especially the kids.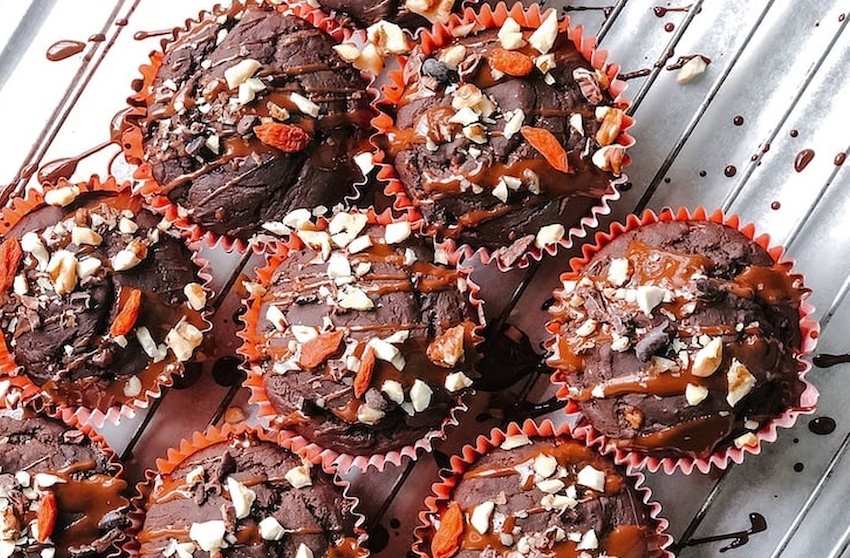 Discover how to lose excess fat from your belly, face & thighs in less than 7 days with this simple ancient practice. Watch the Detox Masterclass here. Playing for a limited time!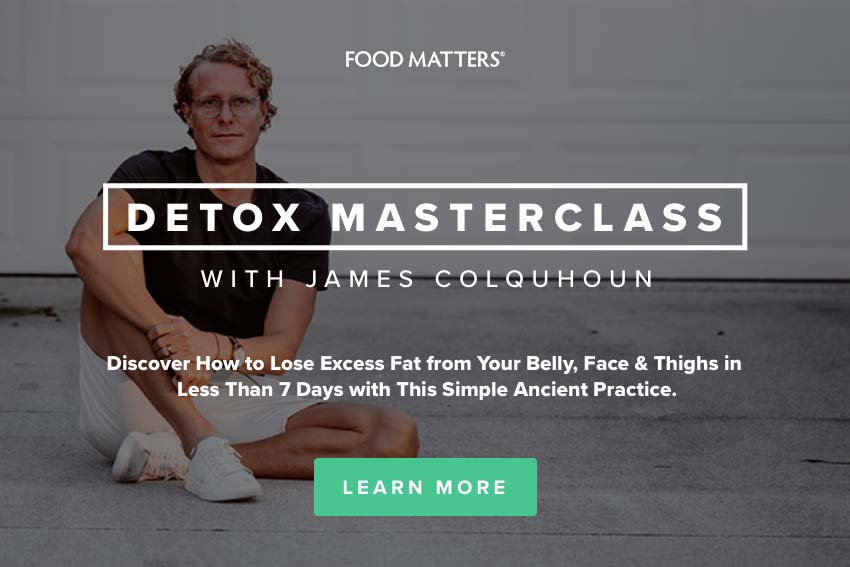 ---