Cinco de Mayo: A Fiesta for Your Tastebuds
ADD TO MY RECIPES
Hola! We don't like to play favorites in the Food Matters office, but if we had to choose just one cuisine to eat forever, it would have to be Mexican. Traditional Mexican dishes can often be quite meaty, cheesy, and heavy on the digestive system. Our take on Mexican is light and refreshing but still filled with those flavors we all know and love. This Cinco de Mayo throw a fiesta for your tastebuds, with these eight healthy Mexican-inspired dishes!
Ever wanted to create a cheesy quesadilla only to remember you're vegan? Or can't do dairy? Then, guess what?! Today's your lucky day! This deliciously vegan, totally gooey, and oh so tasty sweet potato quesadilla is about to bring your taste buds to life! Ándale!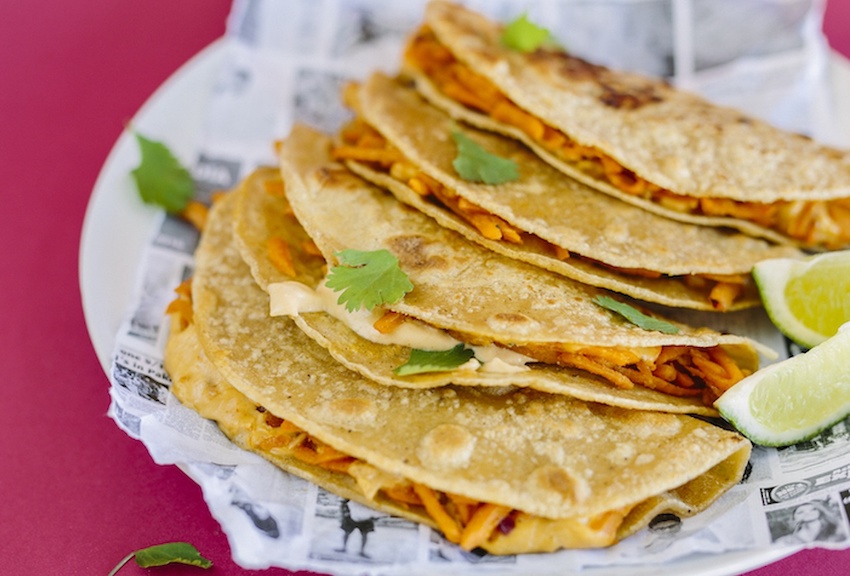 This chili is living proof that mid-week dinners don't need to be complicated, packed with ingredients, and need numerous pots and pans! Sometimes the best flavors exist in the most surprising of places.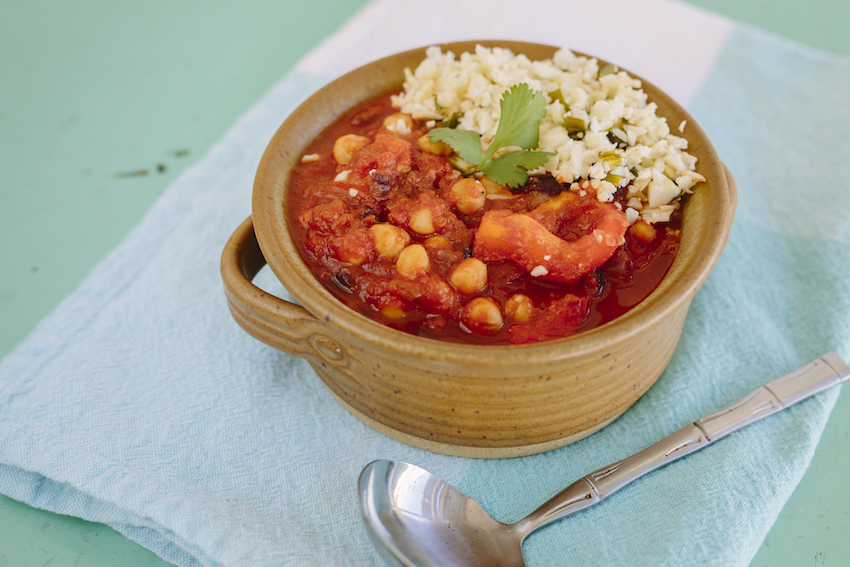 A hearty Mexican spice tomato soup, with crispy nacho dippers. Top with avocado and a squeeze of zesty lemon to give your mouth the fiesta it deserves! This is light enough to be served as a starter, or choose a few dishes from this list to make an ultimate share table.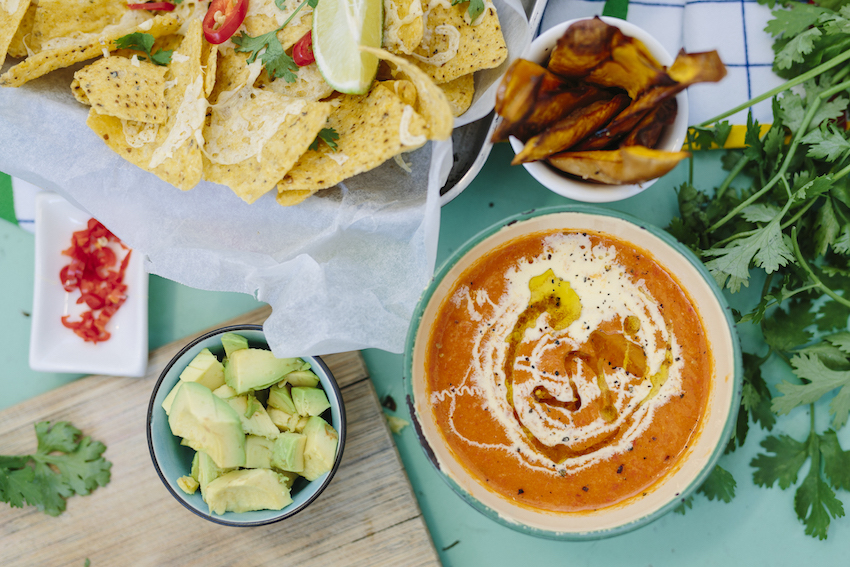 Stuffed peppers make for a hearty dinner in a short time! They come in so many different varieties from around the world, but this one stays true to its roots. The best part? It takes some of those delicious ingredients you already have for a fuss free approach.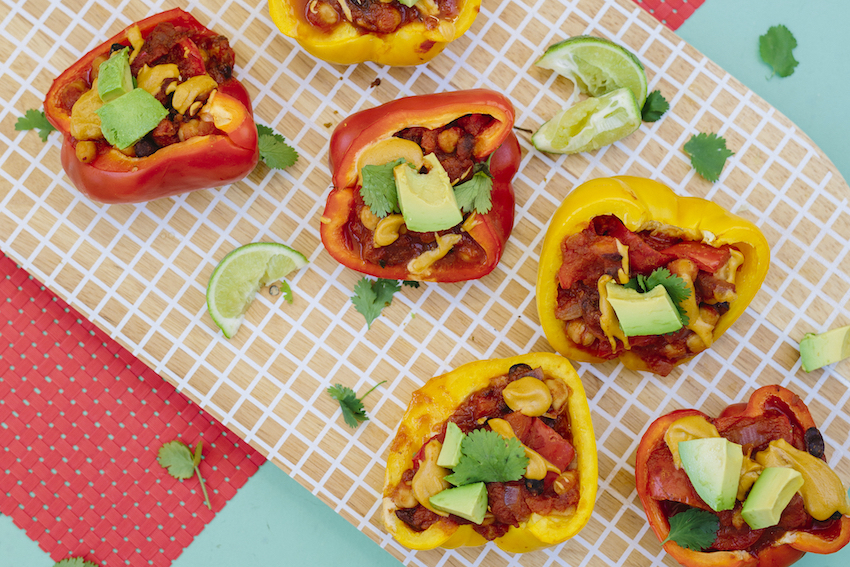 Our taco may be short of a shell but it still packs a punch with fresh, zesty Mexican flavors that we can't get enough of. We've ditched the mince and opted for grated sweet potato for a hearty filling, topped with some of our favorite healthified Mexican sides of course!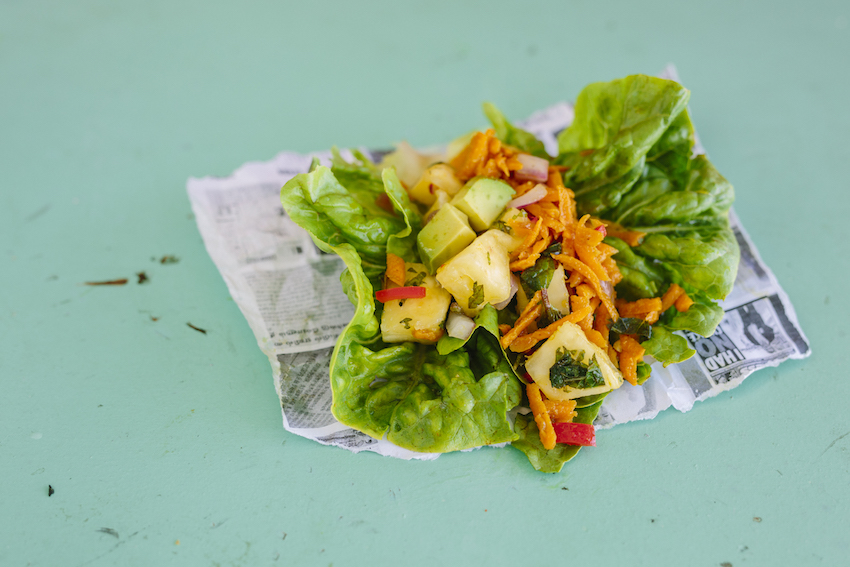 Stuffed zucchinis are a great way of turning a usually boring vegetable into a flavorful bed for some delicious toppings. This is a quick and easy way to make the most of our delicious sides, while adding something a little extra to the table.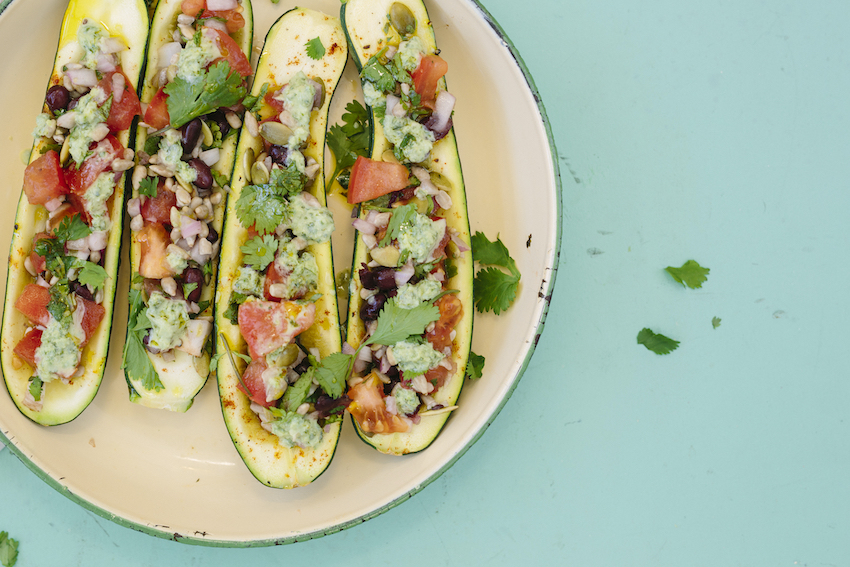 Gone are the days of boring refried rice, or soggy 'healthy' alternatives. This simple switch is fresh and zesty, making it the perfect accompaniment to your celebrations. If you haven't been fully converted to cauliflower rice yet, you need to give this recipe a go.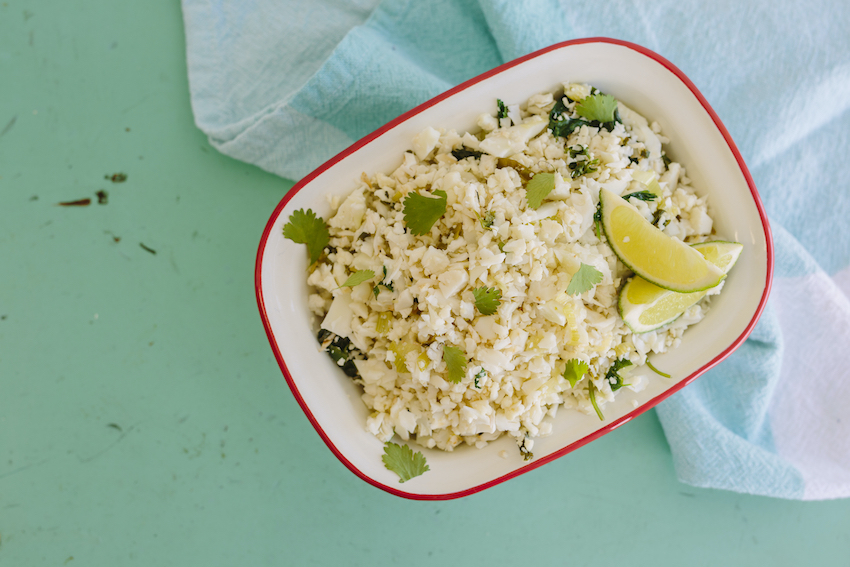 What's a Mexican spread without all the must-have sides!? Queso, salsa, grilled corn… the list is endless and often gluttonous. But with a few simple switches and some fresh Food Matters inspiration, you'll be coming back for seconds. And thirds. Maybe even fourths. After all, isn't that what celebrations are for?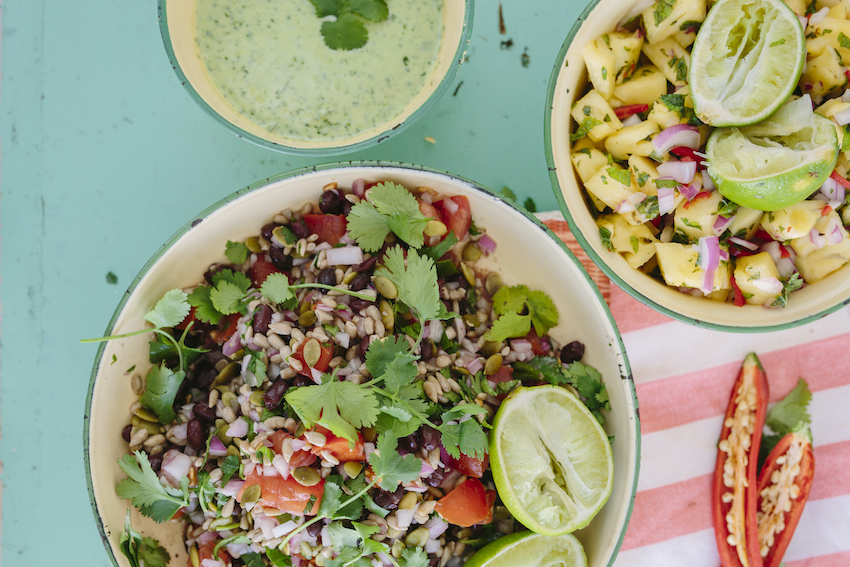 Take the stress out of cooking with 21-days of guided meal plans, shopping lists, and nutrition support. You'll find all of this, and more, in our signature Clean Eating Program.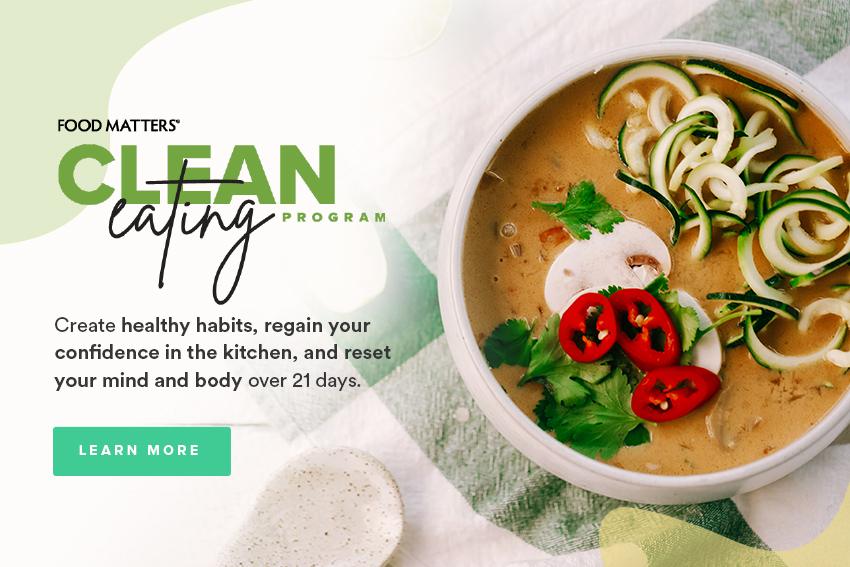 ---