Easy Healthy Meals for When Your Motivation is Low
ADD TO MY RECIPES
Those nights where you just want to curl into bed… Where you want to ring up and order that classic takeaway order… Where dinner could easily just be hummus straight from the tub… I hear you. But I've found the best thing for me is to cook my way out of a slump (just nothing too complicated of course). These are the easiest healthy meals to make when your motivation is low (but they're actually good for you).
Broth is one of the most underrated diet staples. We've been spending a lot of time sipping on a bowl through the Australian winters (okay, they don't get that cold - but it's still comforting), and that's had us thinking about all of the benefits. It's often hard to find a good storebought broth without hidden preservatives and artificial flavors, so in the Food Matters kitchen, we like to whip up a batch of this one from time to time. If you're inspired, here's how to make your own healing veggie broth.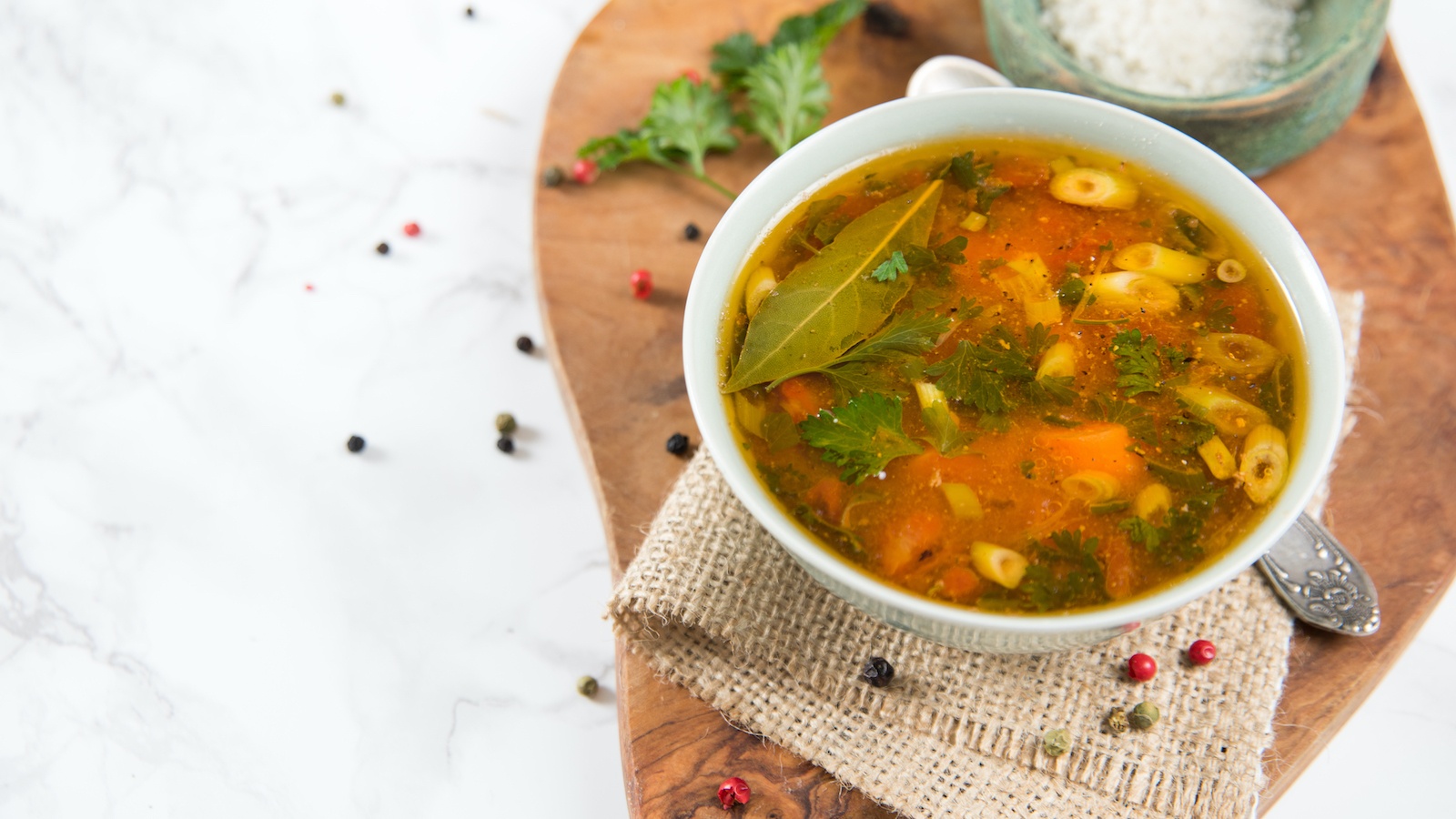 Skip the take-away version and make your own vegan Pad Thai at home with whole-grain noodles and a plethora of shredded vegetables. Switching up the regular white rice noodles for brown rice in this recipe decreases the glycemic load, this means a more stable energy output after consumption. Loading up the dish with a selection of vegetables also provides a hit of fiber and an array of colors full of differing phytochemicals and antioxidants.
Do you ever find yourself spending hours searching for the perfect quick dinner? That's exactly why we created this ginger and cashew stirfry. It uses the best of seasonal ingredients (you can adapt them year-round), and truly comes together in moments. It's one of my personal favorite nourishing weeknight dinners, and the leftovers make a perfect lunch the next day too. Try it out and let me know what you think!
If you eat soy, organic tofu is an excellent food from a nutritional and health perspective. Abundant with amino acids, iron, and calcium, it's the most popular source of protein for vegans and vegetarians. This spicy scrambled tofu is perfect for those nights where you really can't be bothered for much else - but you'll wake up the next day with the energy you need to succeed.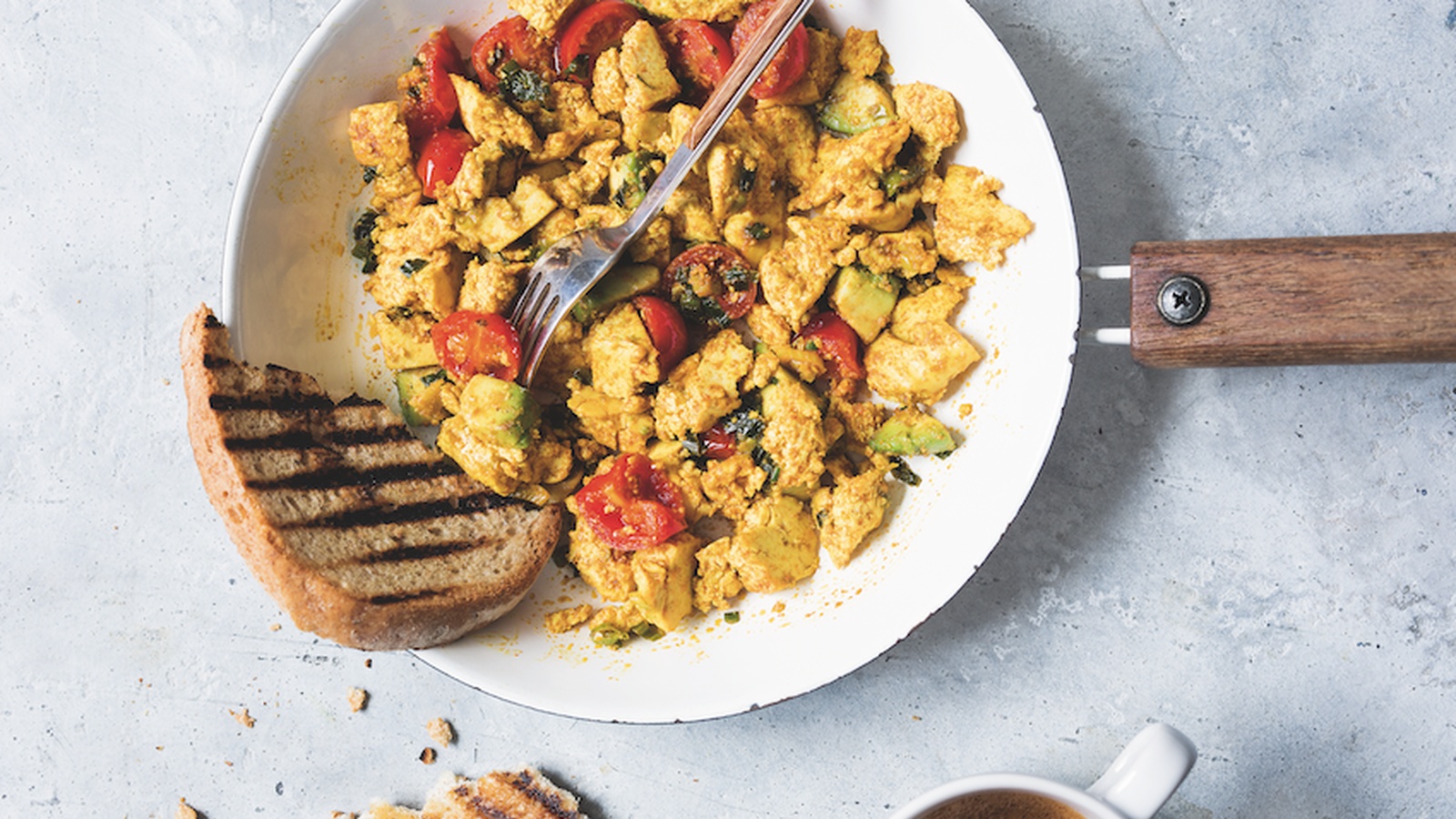 It's the time of year where our bodies are craving nothing more than curling up by the fire with a bowl of soul-warming food that's going to nourish us from the inside out. This dahl is a Food Matters winter classic, packed with fresh, seasonal vegetables and spices to support digestion and immunity, alongside the healthy fats of coconut cream that give you brighter energy, for longer. The best part about this dish is it comes together in half an hour and you can easily double the batch to last a week! This is going to be your new cold-weather staple, I promise.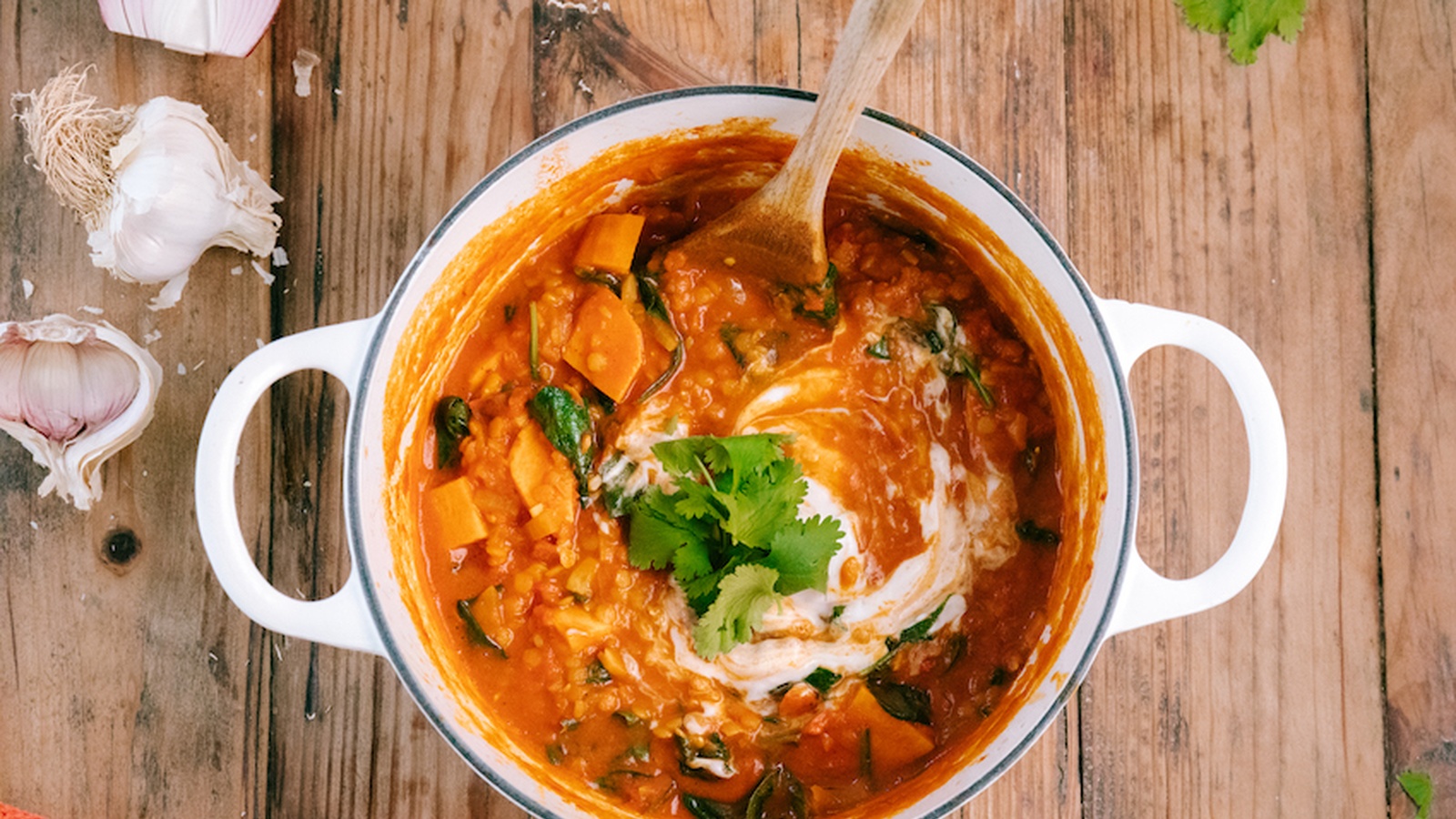 The humble egg contains powerhouse nutrition. It is a fantastic source of protein (great for snacks when you're on the go), vitamins B2, B12, A, D and E, minerals zinc and phosphorus, and trace elements iodine and selenium. They provide essential fatty acids to assist in hormone production, brain development, and metabolic processes. Eggs are also one of the best sources of choline, an essential nutrient needed for metabolism, fat absorption, and neurological function.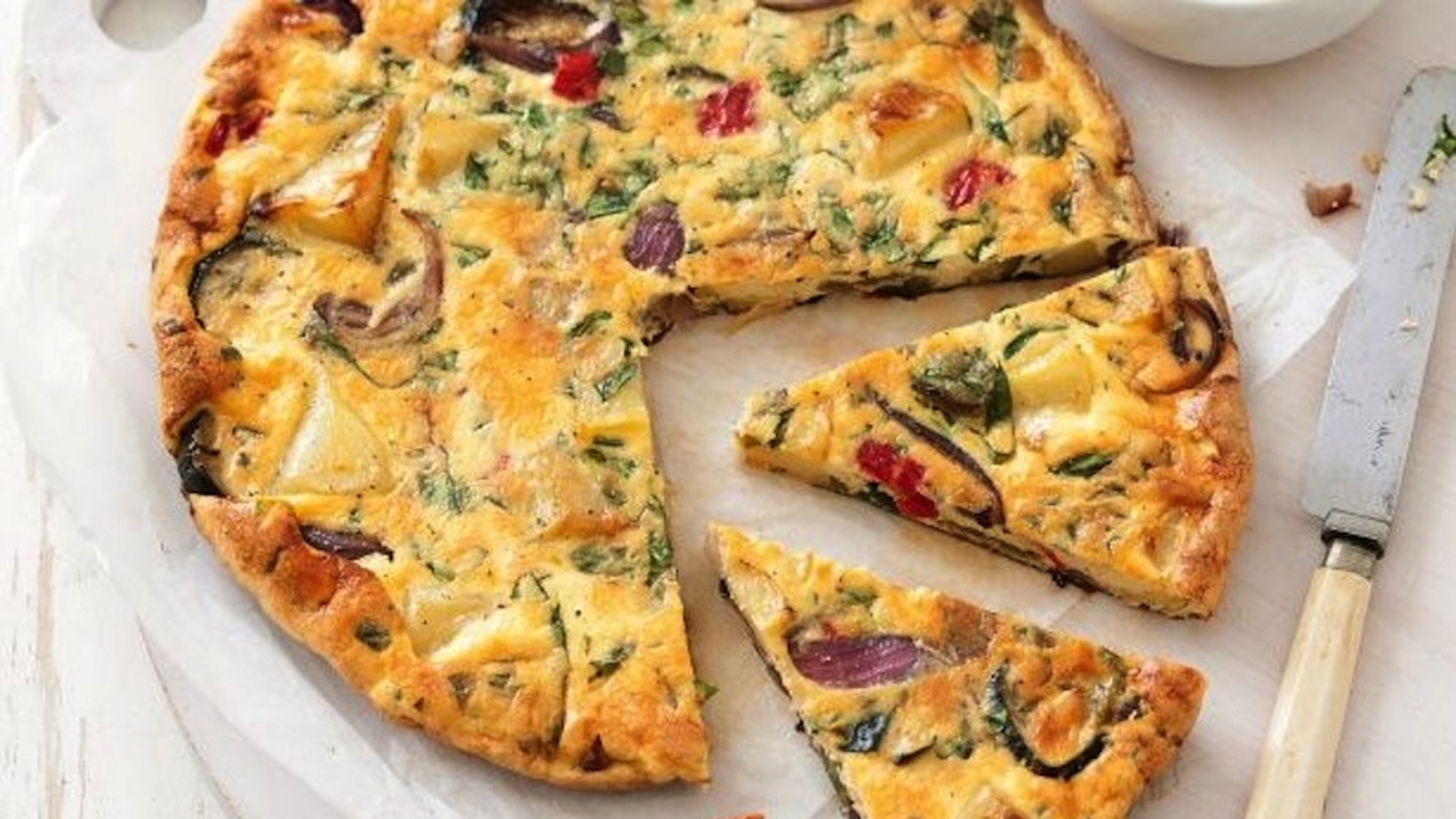 Cauliflower has been one of our favorite vegetables to recreate into new dishes over and over again! It's amazing what you can do with this humble vegetable that too often gets neglected in the bottom of the vegetable drawer. The best part about this recipe is that it has that homely, feel-good vibe that you can't get enough of when motivation is low.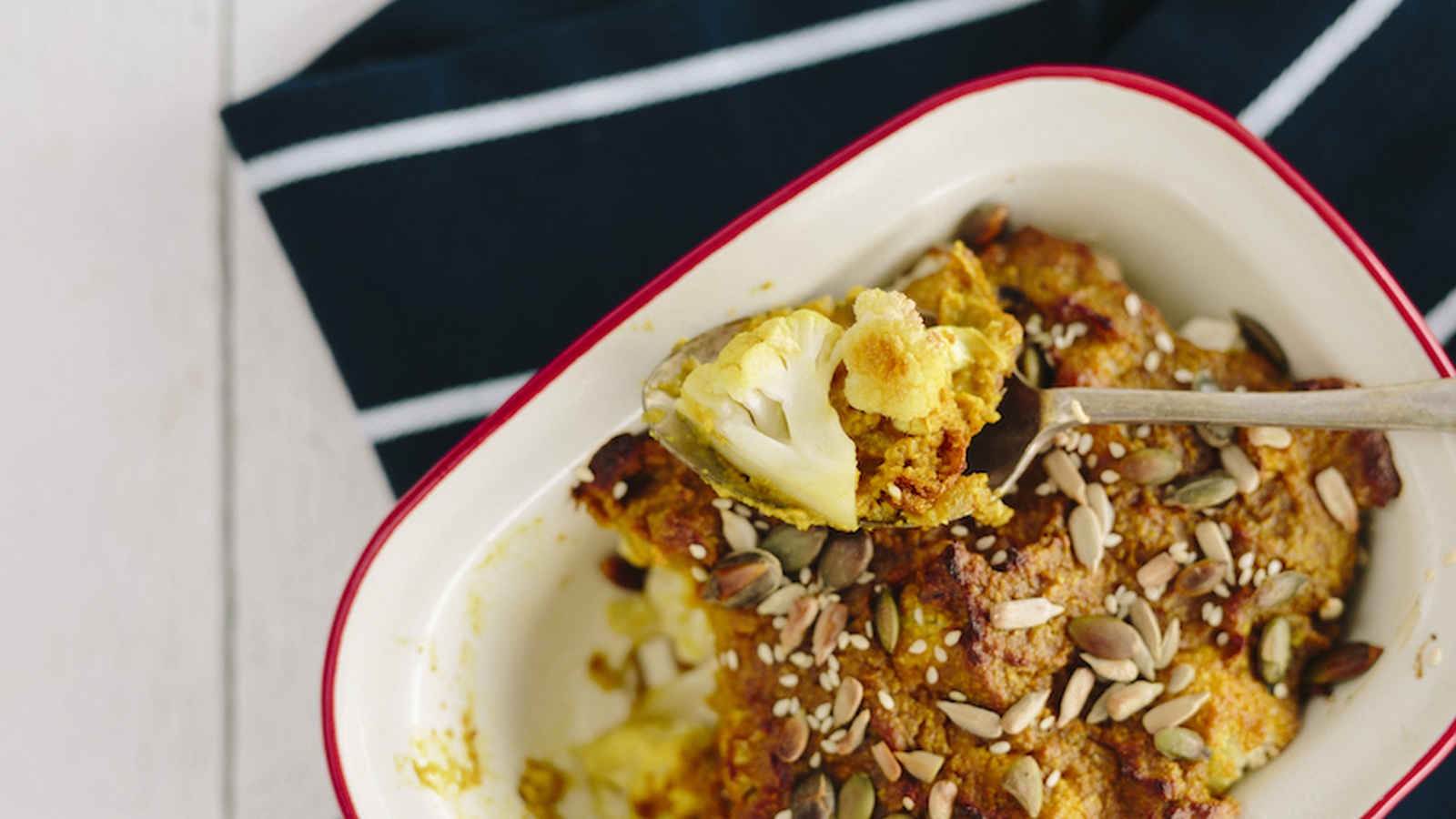 ---
If you haven't already, join our free global challenge at www.GetOffTheGluten.com to receive daily recipes & health tips, access to our private group for support and inspiration, plus before and after testing to track your progress in key areas of your life such as weight, sleep, bloating, skin-conditions, mental health and more!
JOIN THE GROUP CHALLENGE STARTS IN: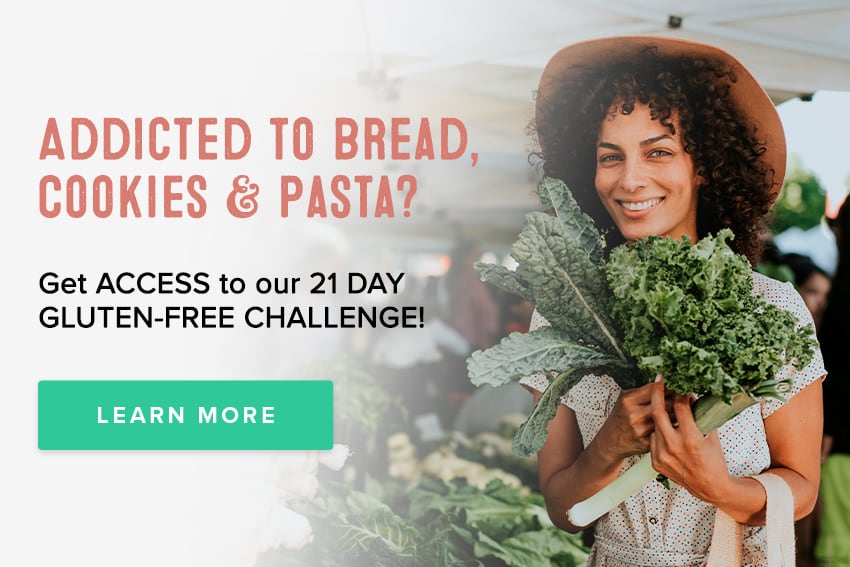 ---