10 Plant-Based Valentine's Day Recipes
ADD TO MY RECIPES
Nothing says "I love you" quite like a homemade treat. Your relationship status doesn't matter this Valentine's Day, treat yourself, treat your loved ones, or treat your colleagues with these plant-based recipes to show how much you appreciate them.
We've curated a list of our favorite sweet plant-based recipes for you try:
There are few things that taste better to us than chocolate and caramel!  No baking required… even better!
The few extra steps in these raw treats are well worth it. You will be glad you made them once complete. A crunchy base, gooey caramel center, and rich chocolate topping. It's no wonder that these didn't last long in the Food Matters Headquarters!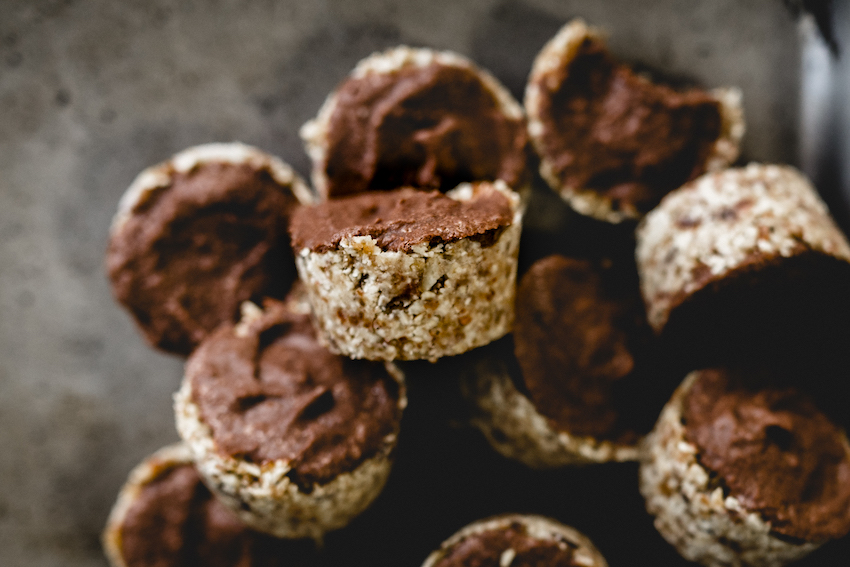 Silky, smooth cacao mousse. The best part is, it's super tasty, gut-friendly, and did we mention chocolately and smooth? Oh yeah, we did!  It's also made with grass-fed gelatin, which is well known for assisting with gut, skin, and joint health!
As with any animal product, just make sure you are using a brand that comes from purely pasture-fed, organic sources.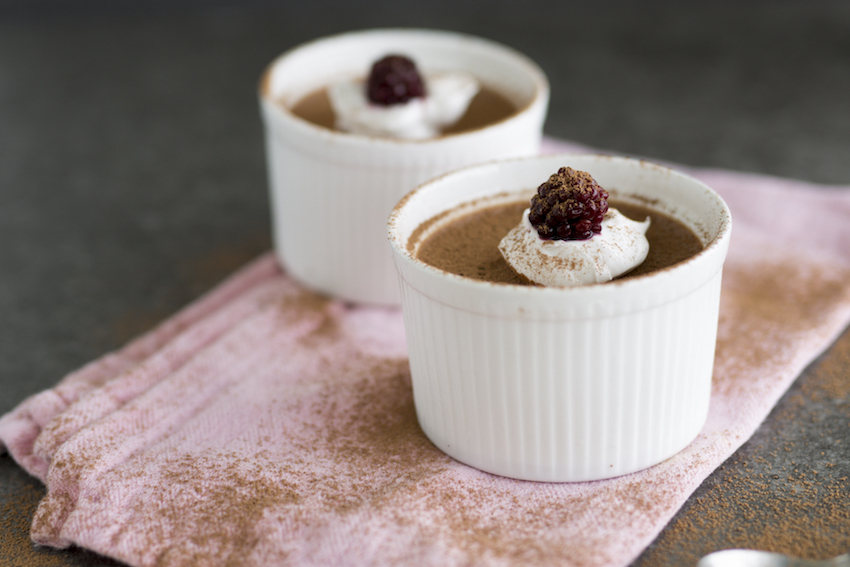 Treat your loved ones to something a little extra special this Valentine's Day, completely guilt-free. The combination of rose water and pistachio creates an elegant twist on an indulgent classic.
These much-loved Vegan Choc Chip Cookies were a winner in my kitchen come Valentine's Day! That rich chocolatey taste, just the right amount of sweetness, crisp on the outside and chewy in the center. They did not last long!
Maca is a powerful adaptogen, which means it has the ability to balance and stabilize the body's glandular-hormonal system, nervous system, cardiovascular system, and musculature. It supports the endocrine system (win for hormones), the adrenals (win for stress management), and the thyroid (win for your metabolism), and is known to improve your overall mood. I think it's perfect for an occasion like this.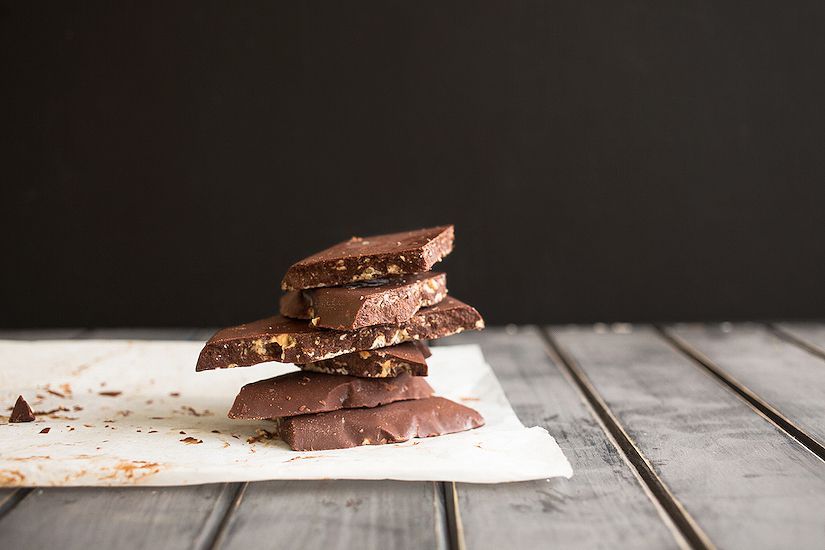 Move over store-bought treats, this is the only recipe you will need this year. These truffles are easy to make and oh so delicious! You may want to double the ingredients and make a double batch because your partner won't want to share.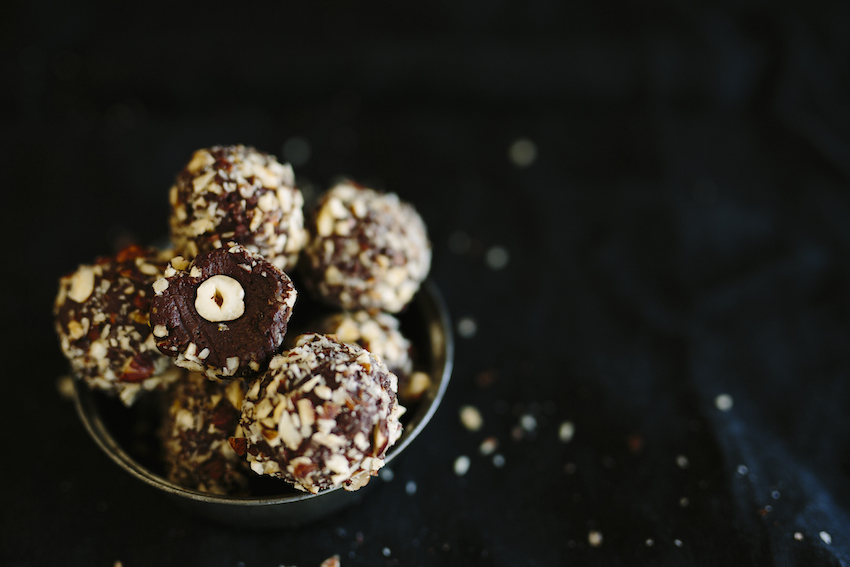 This is one of my favorite freezer desserts, and I like to keep it ready to grab at a moment's notice. A decadent delight, it perfects the irresistible flavor combo of caramel and sea salt. The unique peanutty edge makes it fulfilling for adults with a cuppa, but also brings plenty of happiness to little kids for a family-friendly Valentine's.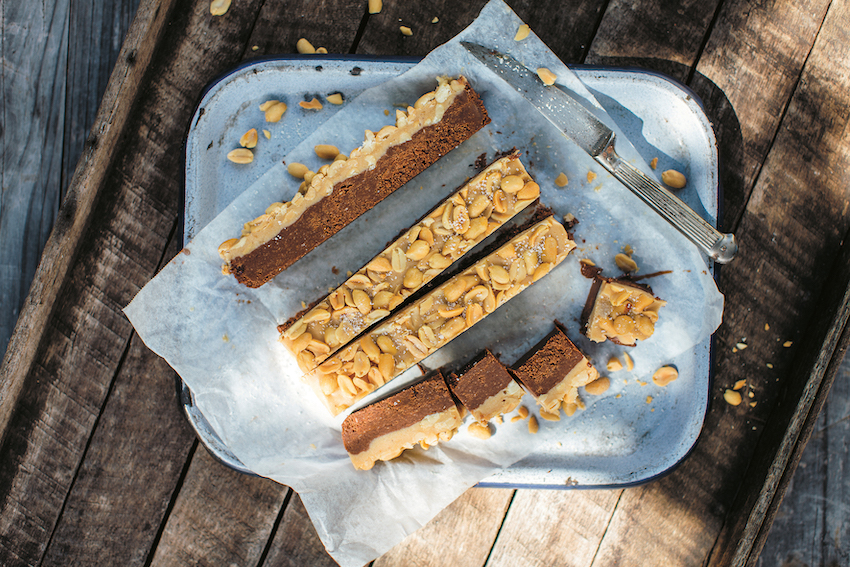 Three ingredients, one incredible sweet-tooth satisfying snack. This decadent almond butter fudge recipe from Rawsome Superfoods is impossibly easy to make and won't leave you with a crazy sugar hangover.  Whole-food, nutrient-dense desserts like this one are part of what learning to eat healthfully is all about.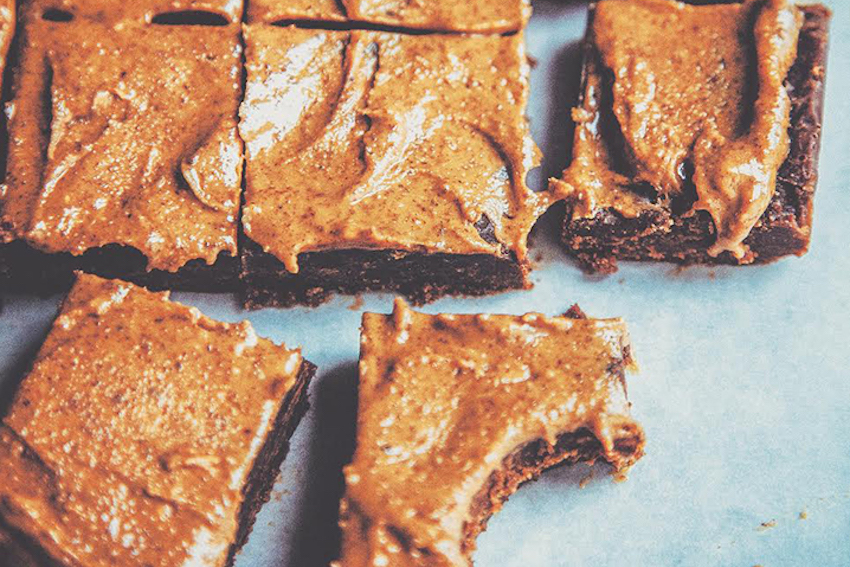 There really is something special about this sweet treat.  It's almost too beautiful to eat with its vivid, colorful hues of red raspberries, glowing green pistachios, and a sprinkling of rosewater, the flower of love.
This wholesome snack is also Ayurvedically designed; a perfect summer morning tea or light dessert to pacify the doshas of vata or pitta so you can feel good too.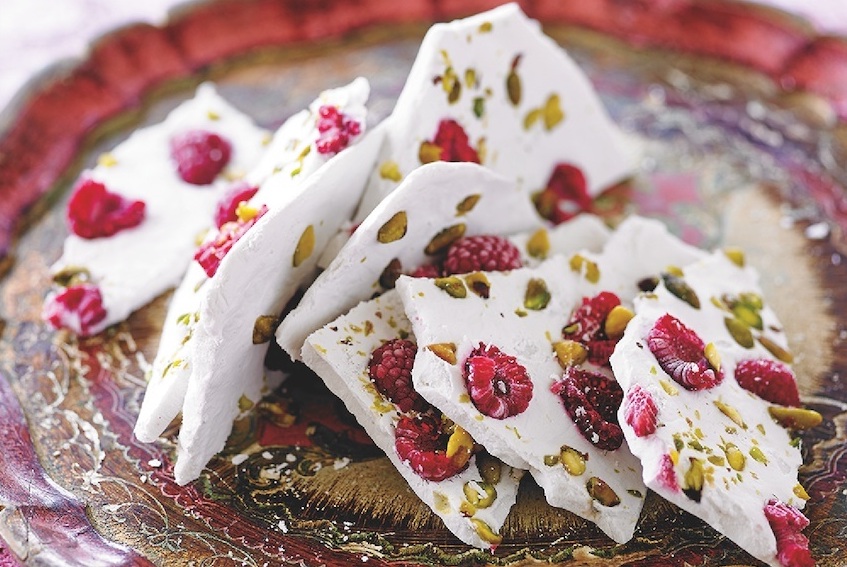 We love creating and eating treats!  So we've made it our mission to recreate healthier versions of our favorite treats, like this Raw Cherry Ripe Bites, Australia's favorite V-Day chocolate.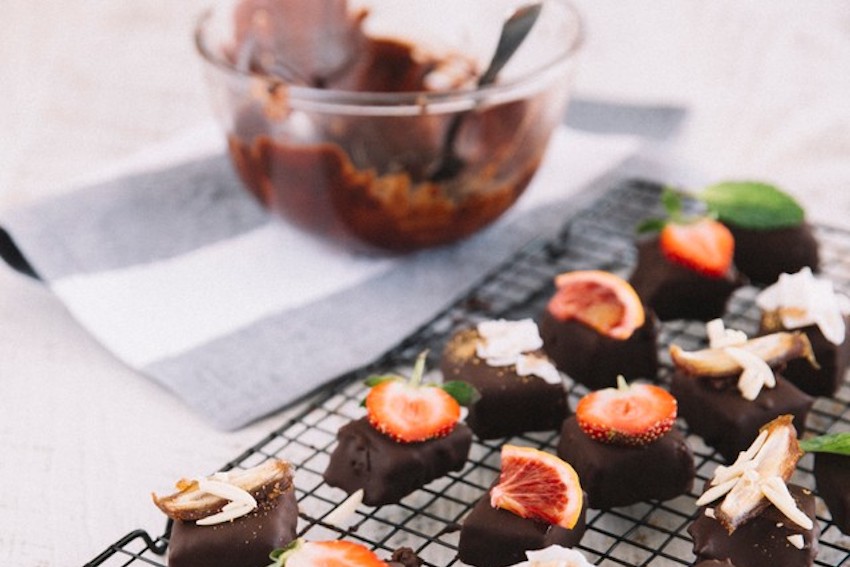 ---
If you haven't already, join our free global challenge at www.GetOffTheGluten.com to receive daily recipes & health tips, access to our private group for support and inspiration, plus before and after testing to track your progress in key areas of your life such as weight, sleep, bloating, skin-conditions, mental health and more!
JOIN THE GROUP CHALLENGE STARTS IN: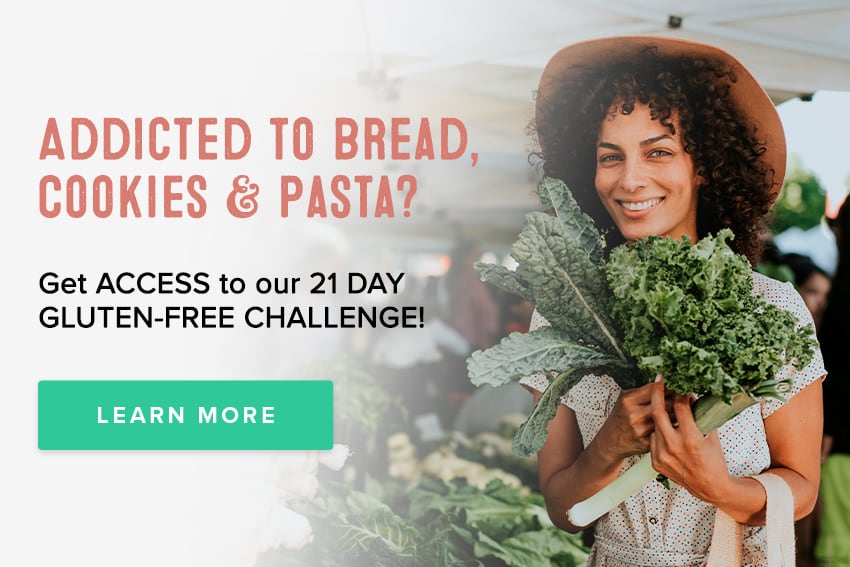 ---