Love Mushrooms? Try These 10 Best Mushroom Recipes
ADD TO MY RECIPES
There's someone that I'll always allow over for dinner, and that's a fungi. Mushrooms are one of the most nutritious, and versatile foods that we can pack out a nourishing meal with. If you're not familiar with their amazing health benefits, James has shared some of his favorites here , and when it comes to cooking them, there are a few dishes I can't go past. So this week, make a commitment to trying these 10 best mushroom recipes, I promise they're delicious!
Mushrooms have the ability to help boost your immune system, providing you with numerous vitamins, minerals, and enzymes. Their hearty, earthy flavors become the star in a soul-warming soup like this!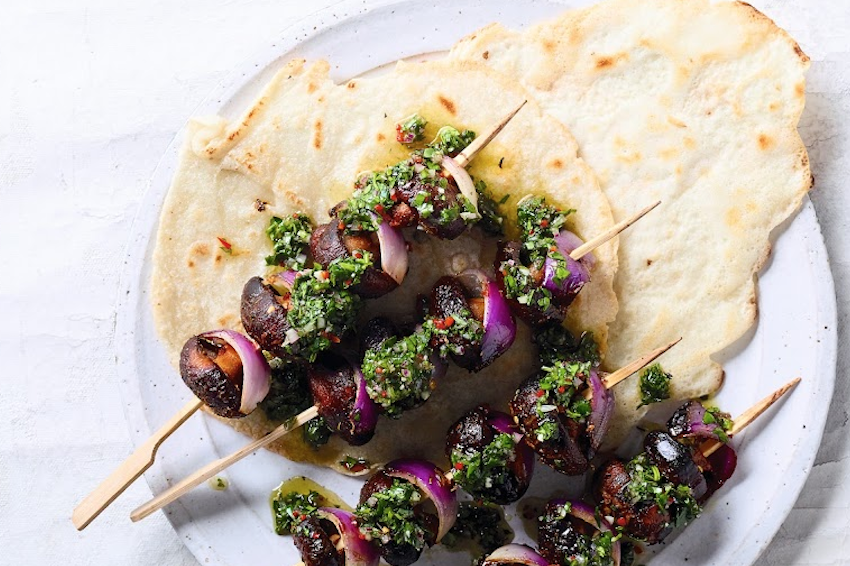 Luke Hines has hit it out of the park again with his barbeque-approved skewers, with homemade chimichurri and garlic flatbreads. These low-carb, nutrient-dense delights are easy to pull together, and mouthwateringly brilliant.
Ellie Bullen has been making vegan fried eggs and scrambled eggs for some time, but it was only when she had perfected these that she thought about making a vegan omelette. So, here it is!
Soul food doesn't have to be heavy, complicated, or meat-laden. Enjoy this beautiful pho rich in flavor but light on your digestion. It's a wonderful alternative to traditional comfort foods.
Gyros are great, and this recipe nails the flavors. It's fantastic for entertaining as it looks a lot more complicated than it is. It's also great with a Greek salad or roasted potatoes.
Quick and delicious, these mini Quinoa, Mushroom & Spinach Frittatas make the ultimate healthy snack to keep on hand. Packed with nutrients from whichever veggies you add and a punch of protein to keep you satiated!
Vegetarian tarts are a fantastic option if you're having people over for morning tea or lunch as they look really fancy and are satisfying without being heavy. This impressive tart – a heavenly combination of mushrooms and leek infused with thyme and garlic – is very easy to make.
This is for times when the body craves a nourishing meal that's still light and easy. Here's a hearty salad packed with roasted cauliflower, mushrooms and filing wild rice.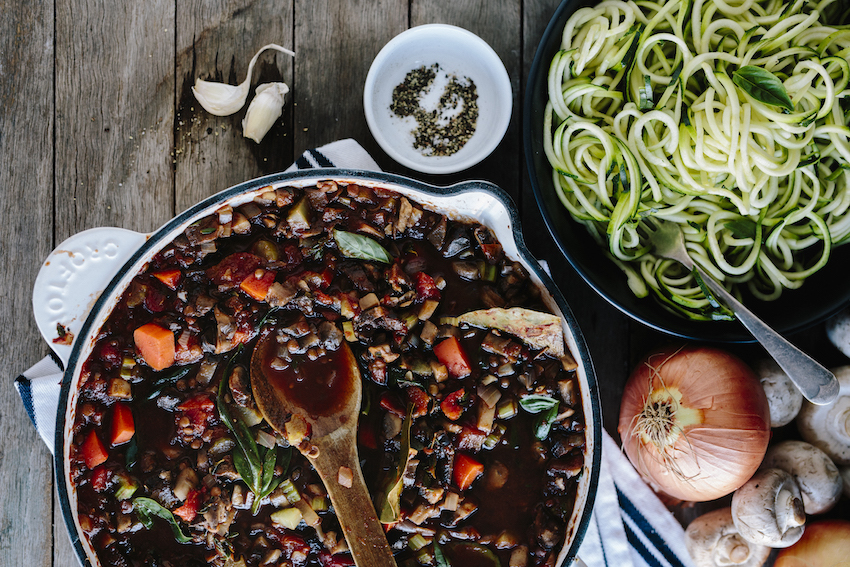 Pasta has always been a fave of mine, though it often leaves us leaving heavy and bloated! There are many reasons for this, but for a quick fix we're swapping out the pasta and using zucchini noodles. The hearty flavors of the mushroom and lentil bolognese will have you so satisfied you won't even notice the missing pasta.
Drop the refined white flour bun and add two delicious, nutrient-rich portobello mushrooms instead! Burger addicts will be surprised at just how hearty this burger is, even without a big slab of meat or big bun of empty carbs.
P.S. For dessert, try these bite-sized Reishi Mushroom Energy Treats .
Take the stress out of cooking with 21-days of guided meal plans, shopping lists, and nutrition support. You'll find all of this, and more, in our signature Clean Eating Program.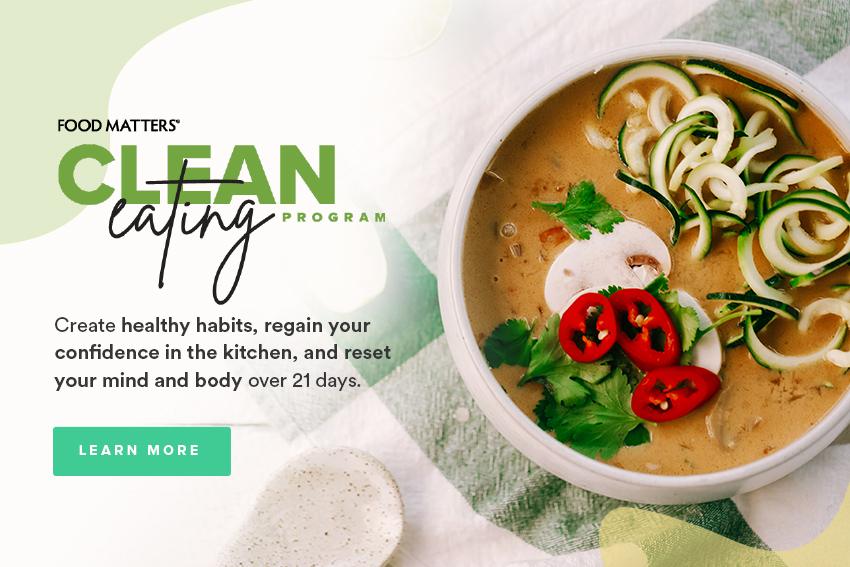 ---